Alcatel to slash 5,000 jobs on losses
Published time: 26 Jul, 2012 15:22
Edited time: 26 Jul, 2012 19:23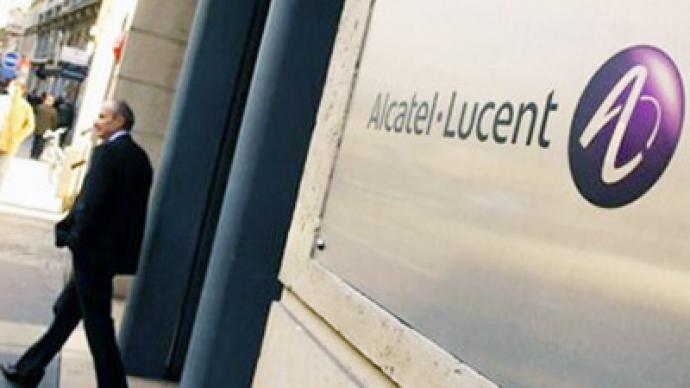 Telecoms equipment maker Alcatel Lucent has announced plans to shed 5,000 jobs in the wake of reporting a net loss of €254 million in the second quarter.
­Alcatel Lucent is cutting 6.4% of the workforce- a move it hopes would save it 750 mln euro.

The French-US group posted a loss of 254 mln euro between April and June compared to a net profit of 43mln euro a year ago. Its shares fell as much as 7 per cent on news on Thursday before rebounding slightly

As part of the plan, Alcatel-Lucent plans to restructure or exit money losing contracts.

"It is clear from the deteriorating macro environment and the competitive pricing environment in certain regions… that we must embark on a more aggressive transformation," said Alcatel's chief executive Ben Verwaayen.

The company's revenue dropped 7.1per cent to 3.5 bln euro with steep declines in wireless spending in North America and Western Europe weighing on the company.

It is also facing strong competition from Huawei Technologies in China and Sweden's Ericsson.

The company has a cost reduction target of 1.25 bln euro by the end of 2013.