China gives $10 bln helping hand to Central Europe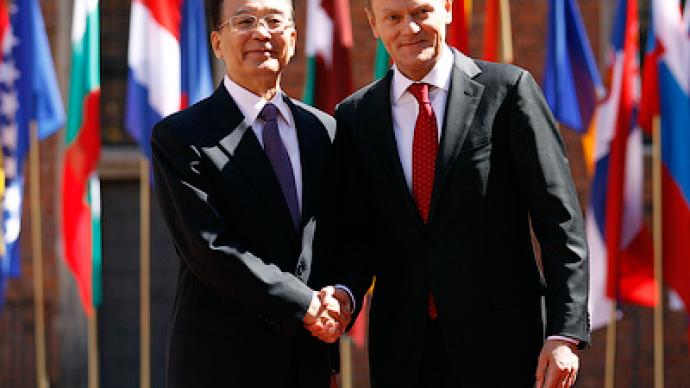 China remains optimistic about Central and East European economies as it plans to provide a $10-billion credit line aimed at boosting business in the region.
The country intends to set up a $500-million investment cooperation fund to support joint projects on infrastructure, new technologies and green energy, Chinese Premier Wen Jiabao said at the second annual China-Central and Eastern European Countries Economic Forum in Poland.Beijing has been boosting investment to Central and East European economies over the last few years. Wanhua Industrial Group bought Borsodchem, the Hungarian chemicals manufacturer, for $1.6 billion, while Huawei telecoms company plans to open a unit in Hungary providing 3,000 jobs.The country also invested $225 million in the construction of a bridge over the Danube river in Serbia's Belgrade. Last year China offered some $526 million to develop European transport infrastructure.Wen Jiabao has also pledged to open the Chinese market to goods from Central Europe in order to boost trade to $100 billion by 2015. "The Chinese side understands concerns among Eastern European countries over trade imbalances and will boost imports from those countries," he said.Trade volume between China and Central and Eastern Europe reached $52.9 billion in 2011, growing 27.6% a year on average since 2001, when it was only $4.3 billion.The countries have also agreed on further development of tourism. China received 230,000 tourists from the region, while nearly 75,000 Chinese tourists came to Central and East European countries last yearThe Chinese premier was in Poland as part of his European tour that includes visits to Iceland and Sweden and the opening ceremony of the Hannover Messe in Germany.
You can share this story on social media: