Globaltrans posts 1H 2010 net profit of $95.9 million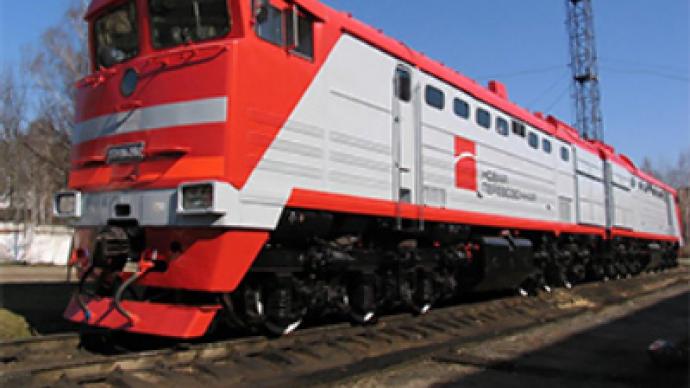 Russian private freight rail group, Globaltrans, has posted a 1H 2010 Net Profit of $95.9 million under IFRS.
The bottom line more than double the 1H 2009 net profit of $43.3 million, with Adjusted EBITDA for the period up 42% year on year to $180.4 million, on the back of a 28% year on year increase in adjusted revenues to $407.5 million.
The company attributed the improvement in profitability to an increase of business volumes, a better pricing environment and continued strict management of operating costs. According to Globaltrans, transportation volumes, measured in tonnes, increased by 10% during 1H 2010 driven by the gondola car operations, with the average price per trip up by 21%.

Sergey Maltsev, CEO of Globaltrans Investment, hailed the results saying that the strong rising demand and investment underlined the outlook.
"The Group delivered another strong trading performance in the first half 2010, boosted by a pickup in demand together with firmer pricing. As a result, Globaltrans posted strong sales growth in the first half with profits and margins recovering to their pre-downturn levels.
The investments we made in expanding the business at the end of last year are already yielding results. BTS produced a strong performance and our investment in new railcars, done at very favourable price levels, has started to deliver good returns. We are maintaining our focus on long-term profitable growth and have launched a new investment programme to purchase railcars which will extend into 2011. With our excellent customer franchise, modern balanced fleet and strong finances, we are confident that the Group will see further progress during the remainder of the year cementing Globaltrans' position as Russia's largest private freight rail transportation group."
You can share this story on social media: