Germany sees record number of complaints against ESM
Published time: 5 Sep, 2012 14:02
Edited time: 5 Sep, 2012 18:02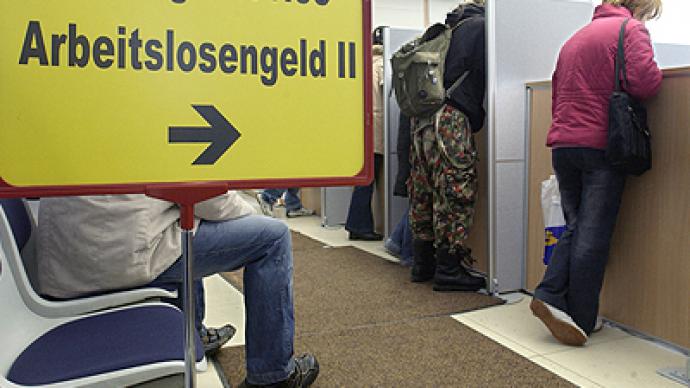 A record 37,000 people have filed complaints with Germany's Constitutional Court opposing the European rescue fund, the ESM.
­The president of the "More Democracy" organisation, Roman Huber, told Spiegel magazine, that since the filing of the first complaint, the flow of claims in support of an initiative against the ESM has snowballed.
Next week, the German Constitutional Court is due to decide on German membership of the European Stability Mechanism or ESM.
The government wanted a quick resolution to avoid more uncertainty hanging over the eurozone, but the Constitutional Court ruled that it would decide the matter on 12 September.
The ESM is vital to the European authorities' plans for tackling the eurozone crisis. Germany is the largest donor, injecting over a quarter of the fund's capital and it may end up contributing even more, because nearly a third of the funding comes from debt-ridden Spain and Italy. A "no" ruling from the court on September  12 on whether the ESM fund can go ahead risks bringing the 17-nation single currency zone into further turmoil. It could fuel panic on the bond markets by raising doubt over bailouts of the debt-laden southern countries.
German Finance Minister Wolfgang Schaeuble said on Monday he was sure the country's Constitutional Court is unlikely to block treaties establishing a permanent bailout fund and strong budgetary regulations in Europe.
And there is a chance that the court may limit Germany's involvement in the fund or even prohibit Germany taking part.