Eastern Germany need 1 trillion euro to develop its economy
Published time: 3 Sep, 2012 12:47
Edited time: 3 Sep, 2012 16:47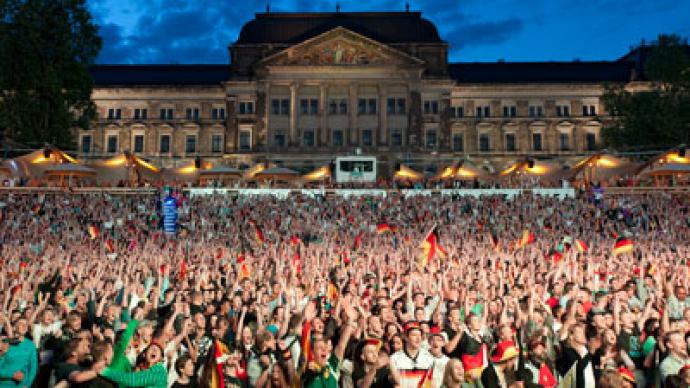 The five Eastern states of Germany – the so called new states - need as much as 1000 billion euros to achieve the same level of economy development as the Western part of the country, officials say.
As much as 1 trillion euro should be invested by 2030 in the former GDR states including Brandenburg, Mecklenburg-Vorpommern, Saxony, Saxony-Anhalt and Thuringia to complete the economic restoration, according to a plan presented by the Finance Minister of Thuringia Matthias Machnig.

"Two decades of rebuilding East Germany has borne fruit. However, it's obvious, that the upgrade process is not complete yet," Matthias Machnig told Germany's Handelsblatt daily.

After the reunification of Germany in 1990 the Western states have been transferring to the new states between €100 billion and €140 billion a year under the so-called Solidarity plan. The reunification itself cost the country about 2 trillion euros. A new 156 billion euro economic plan, the Solidarity Pact II is designed to boost the economy of the new federal states until 2019 came into force in 2005.

But as living standards in the new lands is on average lower than in the Old states, the eastern German states believe there is much more to be done. Thurinagia's Maching stressed that the Eastern states should hurry up to ask for financial assistance from the Federal government and West Germany's regions in particular, as balanced economic development of both East and West would benefit both of them.

The proposed 1 trillion investment accounts for almost seven 130 billion bailout packages for debt troubled Greece.

The strategy plan called "Zukunft Ost" ("Future east") was prepared in cooperation with consulting firm Roland Berger.