Financial tightening forces German bank out of Russia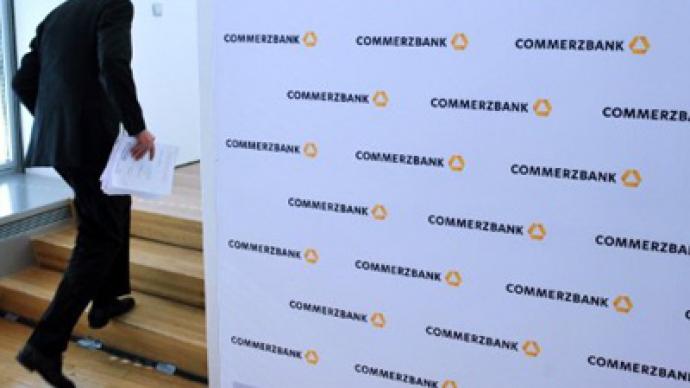 Germany's Commerzbank is pulling out of the Russian market after five years. The second biggest player in the German market plans to sell is 14.4% stake in Promsvyazbank by the end of June.
Promsyvazbank currently ranks among top 15 banks in the Russian market and Commerzbank expects to get $150 mln for its share – the same price it paid in 2006, Kommersant says.Commerzbank has been suffering due to the Euro crisis. The bank has to increase capital by about 5.3 billion euro to meet the new Basel III standards. This fixes the volume of bank capital as well as stability indicators. Moody´s says the lion's share of Commerzbank capital – around €13 billion – is tied up in bonds from the most troubled European economies such as Greece, Ireland, Italy and Portugal.The move is a logical step for the bank, which doesn't have many alternatives, explains Nikita Ignatenko of Investcafe."Unfortunately, the European market today doesn't allow for the chance to increase capital, develop a bank and improve the indicators of financial stability and efficiency," he said.Having a major German bank among its shareholders made Promsvyazbank more attractive to investors, analysts agree. However, given the overall uncertainty in Europe, Commerzbank's move doesn't look that critical, adds Elena Fedotkova, Nomos Bank analyst, to Kommersant.
You can share this story on social media: