Inventory buildup drives stronger FY 2010 GDP growth
Published time: 1 Feb, 2011 09:59
Edited time: 1 Feb, 2011 15:08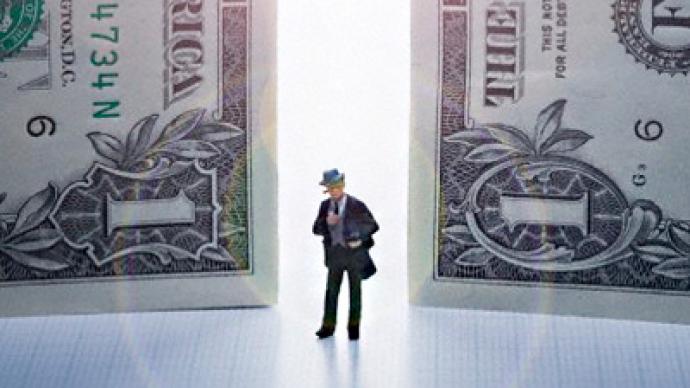 Stronger than expected economic growth in 4Q 2010 pushed Russian GDP growth to 4% for the year with the impact of the drought offset by energy prices, and manufacturing gains as inventories were built up.
­Rosstat data published on January 31 showed GDP growth reached 4.0% year on year in 2010, after a 7.8% contraction in 2009. Peter Westin, Chief Equity Strategist/Economist at Aton believes this lays the basis for continued GDP improvement over the course of this year.

"Despite the revision in the 2009 GDP number and the actual 2010 forecast coming in higher than consensus (and closer to our own estimate), we view the economic recovery in 2010 as disappointing, a result mainly linked to harsh weather conditions last year. Nevertheless, we believe the weak economic performance in 2010 means the low-base effect from the 2009 economic decline will remain in place this year. Hence we reiterate our view that the economic situation will improve further in 2011 and estimate that GDP growth will reach 5.9% for the year."

The Economy Ministry says that the drought of summer 2010 slowed GDP growth by about 0.8%, but that the impact of this was offset by increased energy exports and stronger domestic sales.
UniCredit notes that after the 3.7% year on year GDP growth for 9M 2010, the FY 2010 figure suggests 4Q 2010 GDP growth of 4.9%.  In December Fixed-capital investment rose an annual 10.1% with Industrial output up 6.3% year on year, as the unemployment rate rose to a seven month high of 7.2%, real wages posted an increase of 1.3% – the smallest rise since January 2010 – and retail sales grew at the slowest rate in nine months.

Rye, Man and Gor Securities analyst, Ekaterina Andreyanova, says commodities and energy export will continue to underpin the economic outlook.

"The guidance for GDP growth in 2010 was lowered on threats of negative impact from poor agriculture figures in 2H 2010. However, stronger oil and other commodities markets helped to counter the effect. In our opinion, commodities will remain the major factor for GDP dynamics in 2011. Fears of poor crops this year remain in place, while growing oil and metals markets are a support to Russian economy. Inflationary pressure might also continue in 2011, forcing the CBR to carefully seek balance when deciding on interest rates."

UniCredit chief economist Vladimir Osakovsky saw the strong 4Q growth stemming from a buildup of inventories, as total gross savings rose 24.3% for the year, and by 39.1% year on year in 4Q 2010, and private consumption fell 0.4% year on year during 4Q 2010.  He added that GDP growth is likely to strengthen over the course of 2011.

"In any case, we see such stronger-than-expected economic growth as a positive sign of continued economic recovery, which we expect to extend well into 2011. We believe that the base effects are set to fade later in the year, which should give way to a more robust expansion of other GDP components. Therefore, we reiterate our expectations of relatively more robust 4.3% real GDP growth in 2011E."