Gazprom seeking new partners to spur Shtokman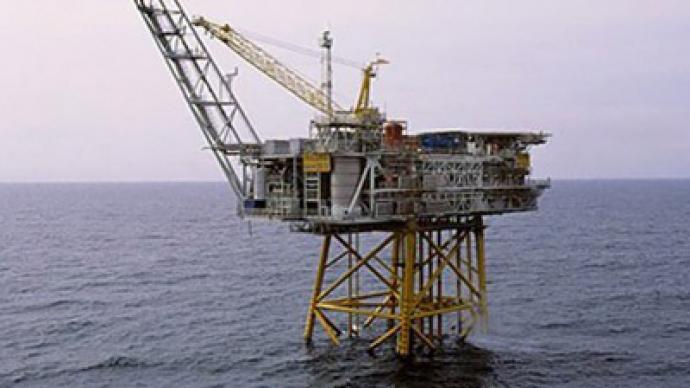 Gazprom might be looking for new partners in the Shtokman gas project as reports suggest Norway's Statoil has decided to leave the joint venture. Shell may take its place, according to a Kommersant daily report.
Royal Dutch Shell may join the project as Gazprom attempts to speed up the development delayed by years of talks over financing. Located in Russia's Arctic, the Shtokman gas field is one of the world's largest with reserves of almost 4 trillion cubic meters – enough to meet global demand for about a year. However, the project to extract gas has been put on hold over talks on investment, timing and the make-up of the consortium.Norwegian Statoil has rich experience of offshore works, and according to its CEO Helge Lund, the Shtokman project could spur on cooperation in that area. Yet no investment decision has been made as yet. Total and Statoil think that apart from benefits, Russia should take other steps towards its partners. Otherwise, the project will fail to meet the desired profitability ratio.Gazprom, Statoil and Total set up a joint venture, Shtokman Development, in 2008 for funding, designing, constructing and operating facilities of Phase One of the Shtokman gas condensate field project – one of the world's biggest. Gazprom holds 51% in the project, Total has 25%, and Statoil has 24%."Talks on Shell's participation in Shtokman are under way … Several possibilities are being discussed but Gazprom will keep a 51 percent stake,"  a source close to the consortium told Reuters on Friday. Spokespeople at Shell and Shtokman Development AG declined to comment. However, after a meeting between President Vladimir Putin and Statoil CEO Helge Lund Friday, Gazprom CEO Alexei Miller was asked whether it is true that Shell could emerge as a partner in Shtokman."We are considering the possibility of bringing new partners into the project.  We are already working with Shell on other projects in the liquefied natural gas area," Miller said.Shell and Gazprom are already partners at Sakhalin-2, Russia's sole LNG plant with annual capacity of 10 million tonnes. Gazprom struck a $7.45 billion deal in 2006, following months of pressure from Russian officials, to buy half of Sakhalin-2 from Shell and its partners, as the Kremlin tightened its grip on Russia's energy sector. Shell and Gazprom have also been in talks about the Russian company joining the Anglo-Dutch major's foreign oil and gas projects, although no details of what this might be have yet been given. Meanwhile, Vladimir Putin has called for intensifying the Gazprom-Statoil dialog to make progress before the St. Petersburg Economic Forum due in June. "You have a very good and big project with Gazprom, Shtokman assets, but no decision has been made as yet," Putin told Statoil CEO Helge Lund on Friday. "It is possible to take certain steps shortly, at the St. Petersburg Economic Forum."
You can share this story on social media: