Gazprom is more interested in shale oil, than gas - CEO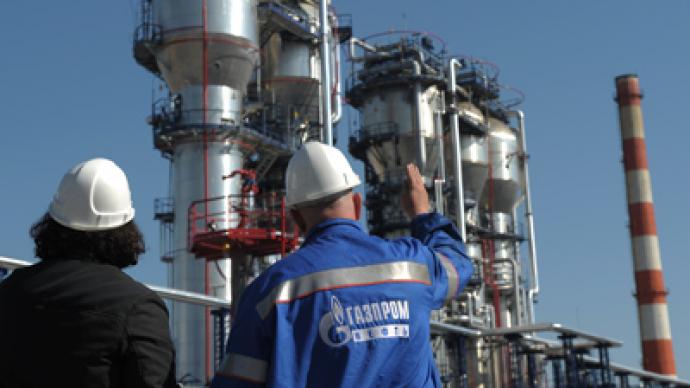 Russian gas major Gazprom plans to develop the extraction of shale oil rather than shale gas in Russia, CEO Aleksey Miller has announced.
"In contrast to shale gas extraction, which is quite irrelevant for Russia, the tight oil production is of considerable interest to Gazprom Group and we will work actively on this issue," Miller said in a statement followed a meeting of the Gazprom Neft board of directors.The Gazprom Neft is going to gain experience of shale oil production though the developing of a joint project with Anglo-Dutch Shell at the Verkhne-Salym oil deposit in Western Siberia. Experts from Gazprom Neft, Shell and their joint venture Salym Petrolelum Development (SPD) have already prepared a 'roadmap' for the development of the deposit.The board of Gazprom Neft also considered the introduction of new oil production technology, which could add up to 950 million tonnes of oil to output. The company plans to bring its production up to 35 million tonnes of oil by 2020 with the help of modern technologies.The company's management has also discussed the further development of its international business. "The company will continue to expand the scope of its international business, developing projects in the production sector and considering opportunities to participate in new projects," according to the statement. Currently Gazprom Neft runs projects in the Balkans, the Middle East, Africa and Latin America. Gazprom Neft operates a network of petrol stations and oil depots in Russia and CIS countries.Earlier the company pointed out it doesn't plan to develop any projects for shale gas production anytime soon. However, Russian authorities have become concerned about the shale gas revolution in the US and elsewhere. President Vladimir Putin urged Gazprom to revise its export policy, as the "shale revolution" and the development of liquefied natural gas (LNG) will seriously eat into the country's export revenues."I ask Gazprom to report on the key principles of its export policy at our next meeting, and the Energy Ministry should present an adjusted general development scheme for the gas industry until 2030, as well as the Eastern Gas Program," said Putin at a meeting of the presidential commission for the fuel and energy sector on Tuesday."Such new players [in the gas market] as the United States and Canada have already started to move. In the US, new technology allows for profitable shale gas production…Politicians, experts and businesses are talking about a real "shale revolution," Putin added.The country's Account Chamber plans to send requests to Russia's Foreign Ministry and Ministry of Energy to get full and up to date information on the shale gas development abroad, a source close to the Chamber was cited as saying. The officials suspect Gazprom is turning a blind eye to the shale gas boom, risking loosing its export market share.
You can share this story on social media: