Shale gas: cheap, readily available, made in USA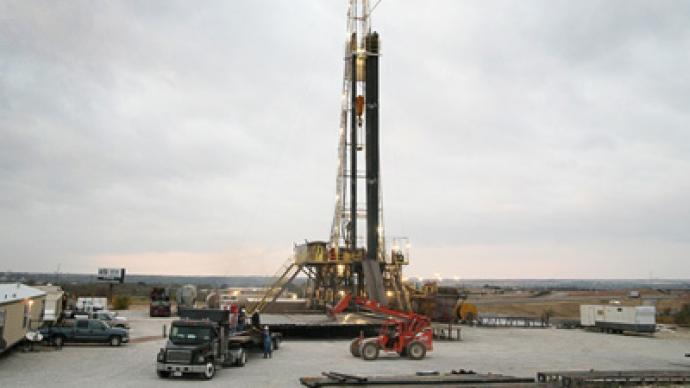 Over the past five years, the US has invested billions of dollars into the shale gas field, bringing cheap energy to consumers. European countries are also looking at potential shale gas resources on their territories.
Washington has hailed shale gas as the next big thing in energy development. Shale deposits lie deep underground and, unlike natural gas, shale is widely available in the US, which means the country does not have to pay for imports."The shale revolution stemmed from high gas prices," said Konstantin Simonov, director of the National Energy Security Fund. "The main question right now is how will the shale gas industry survive now that gas prices are $100-150, which is one quarter what they were in 2005, when shale development began?"Despite that, with some hesitation, European countries are also seeking their own shale gas resources."Right now, it's more hopes than facts, more hopes than questions marks," said Lena Kolarska-Bobinska, Polish European Parliament member, "and we have to really think realistically about this source of energy. We don't want to think of it in terms of a gold rush, like America had thought."Another potential plus of shale, of course, is stopping countries' reliance on Russia, which supplies most of Europe with natural gas.Many are already saying that if shale deposits are found in Europe, Moscow will lose the benefit of selling resources to other countries.However, the inhabitants of the Gazprom tower do not seem to be losing any sleep over this supposedly miraculous fuel."We're watching the situation, and we think that locally it's very viable, but it will remain a local gas supply," said Gazprom spokesperson Sergey Kupriyanov. "It's impossible to extract gas at a loss for long. And if you look at the shale gas suppliers right now, you'll see that most of them are losing money."Shale gas may be easily available, but its development does not come cheap."In order to get shale gas, you must drill horizontally incessantly. And that means the profit margin of the process gets lost very fast," explained Konstantin Simonov.And though the Obama administration has hailed shale as an environmentally friendly alternative to natural gas, recent studies have put this under question.Several scandals have already broken out in the US because of the effects of shale gas development on the environment and people's health."Shale gas is extracted by hydro fracking," said Konstantin Simonov. "That means special chemicals are added to the water to break up the rock formations. The components of these chemicals are kept secret by the companies in the United States, who claim it's a commercial secret. But that water, laced with chemicals, ends up in drinking water. So shale gas development poses a serious threat to the environment and health."The United States may have outdone Russia in gas production in recent years. But like any seeming miracle cure, shale gas may prove yet another false and dangerous economy.
You can share this story on social media: