$1bn Gazprom saving from foreign contracts in 2012
Published time: 6 May, 2013 15:07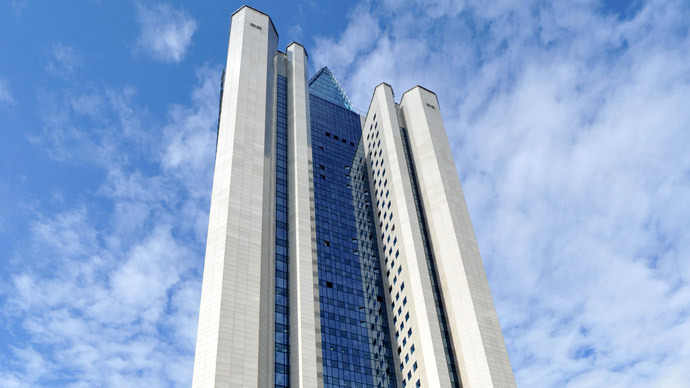 The Russian gas major Gazprom says it has managed to save a billion dollars in foreign contracts in 2012, as a result of better prices negotiated with foreign clients.
Gazprom paid a billion dollars less in a form of retroactive payments to its clients overseas, according to the company's 2012 report. These payments are made after the revision of prices for gas delivered under previous years' contracts. This time it included deals done in 2010 and 2011.
Under the plan for the first 9 months of 2012, the gas major reserved about $4.3 billion for retroactive payments, while the 2012 report showed it spent $3.3 billion.
"The revision of retroactive payments was due to talks with gas buyers, in the course of which they reduced their requirements," Gazprom representative Sergey Kupriyanov, told Vedomosti daily.
Instead of additional discounts for Russian gas the clients agreed to revise some of the contracts, which included the obligatory volumes of gas deliveries under the "take or pay" terms, as well as the contract period. The "Take or pay" clause stipulates a certain minimum amount of gas that Gazprom clients need to buy, whether the country uses it or not.
Gazprom's foreign partners are constantly looking for better prices for Russian gas, often blaming the company for taking advantage of its monopoly. In January 2012 Gazprom gave a 10% discount for France's GdF Suez, Germany's Wingas, Slovakia's SPP, Italy's Sinergie Italiane and Austria's Econgas, according to Gazprom CEO Aleksey Miller.