Poland gives Gazprom cold shoulder in pipeline deal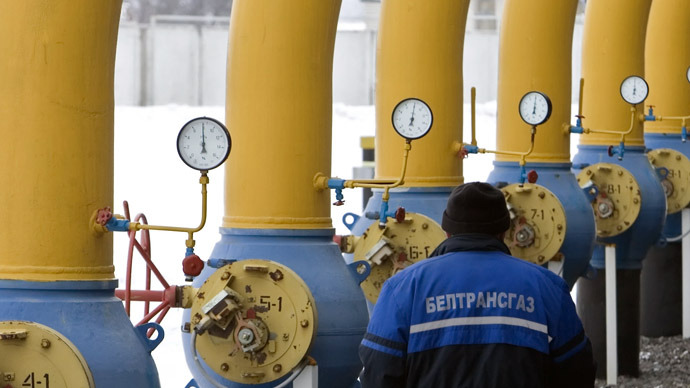 Gazprom's announcement to expand the Yamal-Europe gas pipeline through Poland came as a surprise to Polish Prime Minister Donald Tusk, who said construction will be carried out by the Polish state, and not Gazprom.
On Friday, Gazprom announced it had signed a memorandum of understanding with EuroPol Gaz to make the world's largest pipeline even bigger, in a project which will extend the pipeline through Belarus and Poland to Germany. 
Polish officials were caught unaware by the agreement, and voiced stringent opposition:
"No one, except for the Polish company [PGNiG] and the Polish government is entitled to make decisions about transit via Polish territory," Treasury Minister Mikolaj Budzanowski said, in reference to the EuroPol-Gazprom accord. 
The second vein of the Yamal-Europe pipeline is expended to have a capacity of 15 billion cubic meters. The Yamal-Europe 1 pipeline currently has a capacity of 33 billion cubic meters and connects Russia and Germany.
The state-owned PGNiG has a pipeline joint venture with Europol Gaz which, along with Gazprom, operates the Yamal-Germany pipeline.
PGNiG, holds a 48% stake in Europol. Gazprom also holds 48%, and the remaining 4% is held by Gas-Trading SA.
"This is just a document regarding a feasibility study and does not mean that the gas link will be built," Grazyna Piotrowska-Oliwa, deputy chairman of the Europol Gaz supervisory board and chief executive at Poland's gas monopoly PGNiG, told Reuters.
The first Ukraine bypass was Nord Stream, which connects Russia and Germany through the Baltic Sea and is estimated to have cost $7.4 billion. The first section of the Nord Stream was opened November 2011, with a capacity of 26 billion cubic meters, and Gazprom has plans with Dutch partner Gasunie to build more.  South Stream which is another undersea pipeline is in the works and is expected to open in 2017.




The second is the Yamal-Europe 2 proposal, which Poland initially favored Gazprom to carry-out, but now wants more control over. 




Poland has many reasons to be in favor of the land pipeline, as it involves Polish economy and increases supply to a country with high winter energy demand. 




At the end of March, Poland requested Gazprom increase deliveries, the Polish paper Rzeczpospolia reported, due to unseasonably cold temperature. In 2012, Poland bough 9.94 billion cubic meters of gas from the Russian company, and 10.25 bcm in 2011.
Deputy Premier and Economic Minister Janusz Piechocinski met with Gazprom CEO Alexey Miller in St. Petersburg on April 5th, and discussions seemed to reveal a different attitude than that of the Treasurer and Prime Minister,

"If the Russian side puts forward any proposal to speed up this initiative… then we will respond to it," he told reporters after meeting with Miller.

President Putin has given the executive go ahead for Gazprom execs to begin work on the project, which set off a wave of patriotism amongst Polish officials.
"The decision on building a transit gas pipeline will be a sovereign decision made by the Polish government and the Polish pipeline operator," Poland's Treasury Minister Mikolaj Budzanowski said. "The legacy of the Yamal pipeline provides evidence that mixed ownership structures for managing transit pipelines are not effective." 
The 'Druzba', or 'Friendship' pipeline, has been in operation since 1962 and is the largest gas pipeline in the world, but operations have recently been plagued by the public Ukrainian-Russian dispute, where price disputes have led to regular disruptions in supply. 
"Based on this experience, I believe the project for the construction of a new pipeline can only be implemented by an investors owned by the Polish state."
Poland's insistence on a state-owned pipeline is an indicator of their desire of energy independence from Russia, from where they currently import 67% of their natural gas.
Gas 'not a tool' for Poland
Since very public disputes with Ukraine, Gazprom has been searching for alternative ways to provide Western Europe with gas, looking to eliminate Ukraine from the transit equation.
Piechocinski told Polish Radio, as a geopolitically important neighbor both to Ukraine and Russia, that his state should be 'very careful' not to get in the middle of their gas dispute.
"Russian expectations or ideas that running a pipeline through Poland that would circumvent Ukraine is just something to be hammered out in negotiations," Mr. Tusk said. 
The new pipeline would be a political and economic victory for Russia and would end concern about trying to move oil through Ukraine.
"Poland won't participate in these political contexts," Mr. Tusk said. "For us, gas isn't a tool to conduct politics and we very much want, in agreement within European Union laws, to keep gas issues free of politics."
Keeping gas free of politics is an oxymoronic assumption in the Poland-Russia case, as Gazprom and PGNiG are both state owned gas monopolies.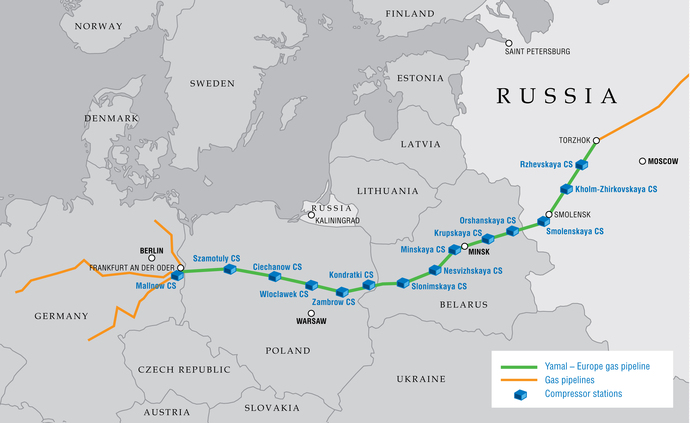 You can share this story on social media: