Ukraine to cut Russian gas import almost twofold in 2013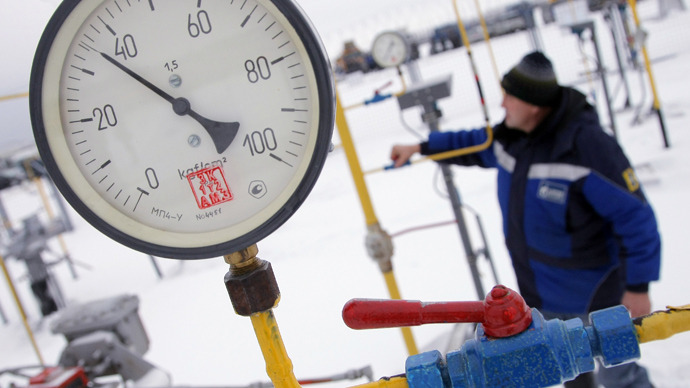 Ukraine is going to cut gas supplies from Russia despite earlier agreements between the two countries. In 2013 Kiev plans to buy 18 to 20 bln cubic meters despite existing contracts stating it should buy twice as much.
The decision was announced Tuesday by the Deputy Chairman of the Ukraine's Naftogaz, Vadim Chuprun, who stressed that the country "has enough reserves not to feel the shortage of Russian gas" in the near future.
"We have warned Gazprom that we are going to buy less this year," the RIA news agency quotes Chuprun as saying.
Under the 2009 contract, Ukraine's national energy company is expected to buy 52 billion cubic meters of gas annually, with the possibility to reduce the volume by 20 per cent to 42 billion cubic meters. However, Gazprom said, last year Naftogaz imported only 24.9 billion cubic meters – which is only 60 percent of what is stipulated in the contract.
In January, Gazprom reportedly sent Naftogaz a US$7-billion-bill for failing to meet the import requirements set in the 2009 contract. However, Ukraine has refused to pay the bill, as the country's President Viktor Yanukovich stated last Friday.
Kiev's current stance is backed in Brussels. The EU has recently promised to help diversify gas supplies in the country. Chuprun says Ukraine plans to sign deals on reverse gas supplies from Slovakia and Hungary in 2013 meaning around 7bn cubic meters of Russian gas will first go through the territory of Ukraine and then return to the country.
"Apparently, Ukraine needs more Russian gas than they buy now. Otherwise there wouldn't be talks with the EU," the Rossiyskaya Gazeta daily quotes the Ukrainian energy expert Valery Koval, who believes those projects are mainly aimed at forcing Russia to make concessions at talks over the gas price.
You can share this story on social media: