Gazprom posts 9M 2010 net profit of 668.75 billion roubles
Published time: 10 Feb, 2011 09:29
Edited time: 10 Feb, 2011 12:56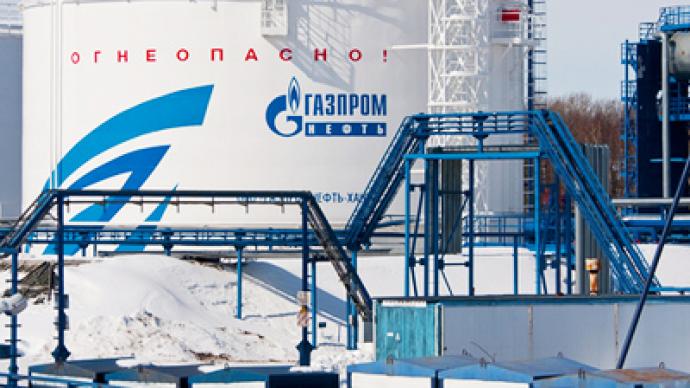 The world's largest gas producer, Gazprom, has posted a 9M 2010 net profit of 668.75 billion roubles under IFRS.
The net result is up from a 9M 2009 net profit of 479.28 billion roubles, with 9M operating profit rising 32% year on year 774.739 billion roubles, as 9M sales climbed 16% year on year from 2.154 trillion roubles in 2009 to 2.507 trillion roubles in 2010.
The company said the results reflected decreasing gas sales prices in Europe offset by increased sales volumes to the former Soviet Union, with Russian sales climbing 34%, on the back of domestic price increases.
Gazprom also noted a 25% year on year increase in sales of refined products, a 51% year on year increase in sales of electric heat and energy, and 16% year on year increase in net sales of crude oil and condensate.