VTB Roadshow underway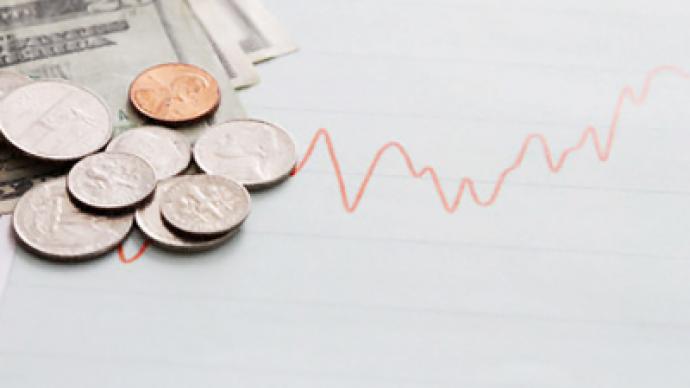 The roadshow supporting the placement of a 10% stake in Russia's second largest bank, VTB, has got underway with analysts tipping a lot of interest.
Currently 85% owned by the state, and following on from a 'peoples IPO' in 2007, the VTB roadshow will promote its shares among investors in Great Britain, Scandinavia, Germany and Moscow until February 11Merrill Lynch, Deutsche Bank andVTB Capital will collect bids in the privatization sale, with Italy's biggest insurer Generali reported in Vedomosti to be interested in acquiring up to 5%.The placement will be the first big sale in Russia's ambitious privatisation programme, but Rustam Botashev, deputy director at Unicredit Securities, says VTB is a special case."I don't think, the success of this placement will have any significant influence on the whole privatization process. This's kind of a special case. The possible investors will obviously be investment funds, whether it'ssovereign funds or insurance companies, as, for example, waswritten today in Vedomosti – an Italian insurer. So, theses are going to be long term investors, which are interested in Russian financial market."The range of potential investors will vary a lot, as VTB is a real giant in Russia's banking, Botashev adds."That's the 2nd largest bank in Russia, one of the most liquid ones and has a 15% share in the open market. So, I think, a lot of foreign investors will be interested."According to Ivan Kachkovski, banking analyst at IFC Metropol, Russia's market itself is gaining strength and popularity, with an attractive VTB pricing adding advantages."The banking sector of Russia is very attractive now, showing good growth dynamics and having huge potential for further development. This is coupled by a comparatively low price of VTB shares, with the bank´s Price/BV ratio forecasted for the end of 2011being at 1.5, while in the countries of Central and Eastern Europe the figure stands at 2.5, in China it is2.3 andin Brazil it´s 2. So, we see that VTB shares are underestimated, which makes the bank more attractive for international investors.Also, VTB itself is really growing and is mostly oriented at increasing profit and foreign investors.¨Alexei Kudrin, Russia's Deputy Prime Minister, finance minister and head of the VTB supervisory board, says the government wants to sell 20% of the bank's shares in two phases in 2011.
You can share this story on social media: