VTB stake to go private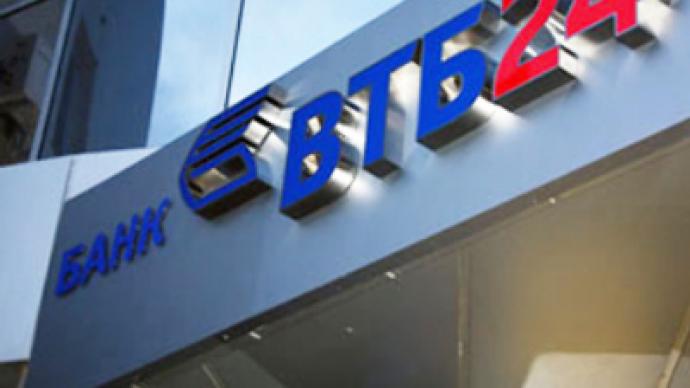 The restart of the governments' privatization agenda will be the placement of a 10% stake in VTB with the TPG Group in a move estimated to raise more than $3 billion.
It is expected to be the start of a process which will deliver $30 billion to the budget in coming years
TPG had been offered a role as an anchor investor by VTB which would attract a consortium of 5-10 sovereign and private equity funds. TPG Capital is a private equity and venture capital firm which is already a joint partner with VTB in the Luna holding which has bought a 34.5 % stake in retailer Lenta, from Oleg Zherebtsov.
VTB plans to attract Merrill Lynch and VTB Capital as financial advisers, with Cleary Gottliebas as legal advisor, along with independent appraiser, Rosotsenka. According to a VTB meeting presentation the price will be based on the market price on the day of the deal, but not less than the appraiser's valuation.
Two main scenarios for the upcoming deal are reportedly being considered. The first is a direct sale of the stake by the Federal Property Management Agency which will require a prime ministerial instruction on the transaction structure and regulation on the movement of VTB shares. A second option could be to use VEB capital.
In either case, VTB management plans to finalize the details with TPG by 1 October. Another possible scenario involves the sale of the stake with the help of top-tier investment banks, which would get 2.5% of the deal volume in exchange for their services.
Rustam Botashev equity Analyst in UniCredit Securities expects that VTB's Supervisory Council would approve the deal on 5 October and that later VTB would close the deal at an average price per share on the market.
"The transaction should be closed till October 14. The transaction price could reach $2.4-3.1 billion"
According to the press service of the VTB the deal is believed to be a key step on reinvigorating the governments privatization process, and a positive step for VTB strategy.
"The privatization of VTB will increase the investment attractiveness of Russia's economy in general and expected to be as effective as possible. It also maintains the state's interests and contributes into the Government budget. In this sense, VTB is the pioneer of the government privatization strategy which opens new opportunities for the Russian economy. It gives a chance for testing of a new civilized transparent scheme of asset sales, sets a precedent for the privatization of other Russian companies"
Maxim Klyagin analyst in Finam belives that VTB will continue its general investment strategy
"VTB will remain its strategy as a universal bank, with a diversified business and consolidated variety of specialized credit and financial institutions both in Russia and abroad. The Sale of it state shares to a business partner TPG Capital is a part of management structuring"
You can share this story on social media: