AEBRUS warns on proposed changes to Agency Labor laws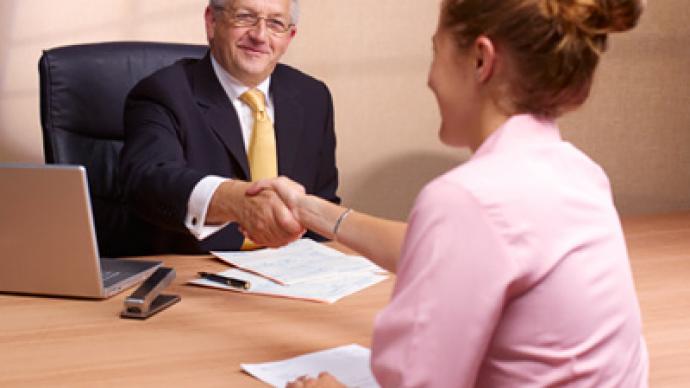 The Association of European Business in Russia has warned that proposed changes to laws affecting agency labor could hit international businesses in Russia.
The State Duma Committee for Labor and Social Policy has recently proposed legislative initiative prohibiting outstaffing and secondment in the Russian Federation.
Despite the fact that the situation on labor leasing has no separate judicial support, contract employees are protected by General Law on Labor. Ruslan Konorov lawyer of the Moscow Association of Lawyers "Knyazev & Partners", noted that outsourcing and indirect contract of employment has a few drawbacks.
"This scheme limits the contractor career opportunities and requires specific timeframe on work accomplishment. Another socially important aspect is staff turnover- increasing the number of outsourced staff means actually an increase in unemployment"
Anna Gvozditsky, lawyer of the Centre for Labour, says that increased amount of violation of the privacy policy of the employing organization could be the main driver for restrictions.
"The use of secondament and outsourcing labor quite often leads to a massive leakage of confidential information and information constituting a commercial secret. The proposed law project clearly regulates labor obligations and access to confidential information and its disclosure."
Yuri Virovets CEO Headhunter in Russia noted that this outsourced labour has not yet gained popularity in Russia typical in more developed economies, where employees, officially registered with a recruiting agency, are leased to another company.
"In the West Europe about 2.5-3% of the total employed population is so called freelance or outsourced. In Russia this figure is less than 0.2%. This type of job contract is highly demanded in the sphere of retail and civil services, which require a lot of people without specific level of professionalism."
As a result of the measures proposed by the authors of the draft law, tens of thousands of Russians will lose their jobs, and the influx of highly skilled foreign professionals to Russia could be suspended.  This could result in increased unemployment, loss of investment attractiveness, lower tax payments to the budget, extensive corruption, and new growth in grey and black labor payment schemes and illegal employment.
Olga Bantsekina, Chair of the Human Resources Committee of the Association of European Businesses, said that the proposals will destroy highly competitive labor society and lead to lack of professional workers.
 "Today in the Russian Federation, hundreds of foreign and Russian enterprises throughout the country, as well as tens of thousands of their employees, rely on different schemes of outstaffing, staff leasing and secondment. It would be unwise to undermine the policy of the Russian government on the support of production growth and the inflow of foreign investments by the prohibition of common international practices, which means, for the companies, opportunities for efficient HR planning in order to maximize the effectiveness of production processes, and allows workers to pursue the individual career paths that are the most attractive to and profitable for them".
She says the proposals could have a major impact on large foreign companies operating in Russia which globally employ agency labor, and use secondment agreements with their foreign employees.
Frank Schauff, CEO of the Association of European Businesses, which represents over 600 European companies in Russia, notes that Russia's modernization and international integration process is depended on modern schemes of employment
"Along with the modernization of the Russian economy and active integration of the Russian Federation in international business society, conscious restriction or full prohibition of modern and effective forms of HR employment looks inefficient. Obviously, this will affect the investment and business environment in Russia, which, in the opinion of foreign businesses, contradicts the long-term objectives of the Russian government for the modernization of the Russian economy".
The AEBRUS believes that instead of prohibiting agency labor, it would be worthwhile to define, in the Labor Code and elsewhere, the concept of personnel leasing, outstaffing and secondment, and to specify the status of these employees in order to minimize possible negative consequences to ensure the required level of rights and guarantees for workers.