Gazprom named the most valuable Russian brand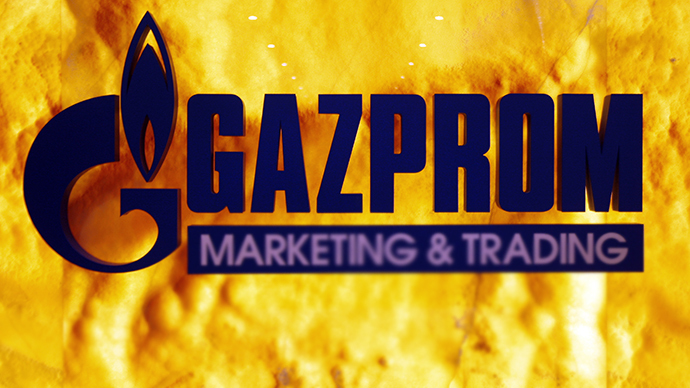 The world's leading brand consultancy Interbrand says the Gazprom trademark is Russia's strongest brand with an estimated value of $39 billion (1.25 trillion rubles).
In the 2013 studying the brand's contribution to the overall financial performance of Russia's gas monopoly was followed by a so-called 'Big Troika' of Russia's telecommunication operators - MTS, Beeline and Megafon.
The brand value of the gas major was well ahead of the other Russian companies: MTS with $6 million and Beeline with $4.8 million.
The latest Interbrand ranking was significantly different from previous looks at Russia's 40 strongest brands, the press-release said. There has also been increase value in brands of the companies working business – to – business (B2B).
The key indicators deciding a company's place in the ranking include its financial performance, the role a particular brand has in making decision about a purchase, as well as the more complex power of the brand. The latter includes ten more sub–factors and among those is the amount of positive feedback about the company from consumers, clients and opinion leaders "left in both traditional and social on–line media."
At the end of 2012 the RepRisk survey which measures the amount of criticism and quantifies a company or a project's exposure to controversial environmental, social and governance (ESG) issues, classified Gazprom as Russia's most notorious company. The research said the Russian monopoly faced the biggest number of claims and criticism during 2011 and 2012.
More recently, the EU's antitrust chief said the regulator was preparing to charge the Russian gas export monopoly Gazprom with abusing its dominant position in central and Eastern Europe. It could lead to a fine of up to $15 billion.
You can share this story on social media: