Russia's Sberbank among world's 100 most valuable brands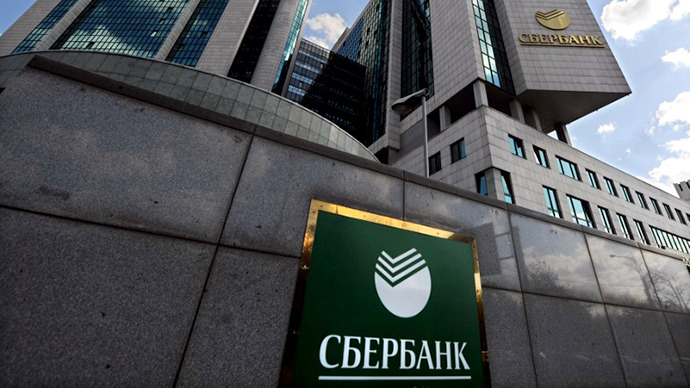 Russia's largest bank Sberbank is in the the top 100 most valuable brands in the world, according to Brand Finance annual rating. The bank's brand is valued at $14.1bn. Seven other Russian companies are ranked in the top 500 most valuable brands.
Top brand on the list is US tech giant Apple, worth an estimated $87.3 billion.

Samsung, which is worth $58.7 billion takes second place. The top-three is rounded out by Google, which is estimated to be worth $52.1 billion.

Also in the top ten are Microsoft ($45.5 billion), international supermarket chain Wal-Mart ($42.3billion), IBM ($37.7 billion), General Electric ($37.2 billion), Amazon ($36.8 billion), Coca-Cola ($34.2 billion) and Verizon broadband and telecommunications company ($30.7 billion).

Russian companies are nowhere near the top. Sberbank occupies the 63rd spot with the brand value estimated at $14.1 billion. It is the only Russian brand that made it into the top 100.

Gazprom, Russia's state-owned gas company is in 122nd place. The value of the company's brand is estimated at $8.3 billion. Oil giant Lukoil takes 218th place ($5.1 billion) followed by Russia's biggest oil company Rosneft ($4.4 billion).

 Russian supermarket chain Magnit is at 346th place ($3.4 billion).

The big three Russian telecom companies are also in the world's top-500 list. Beeline ($4.8 billion) took 232nd place, MTS ($3.3 billion) is at 361st place, and Megafon ($2.8 billion) is at 433rd place.

You can share this story on social media: