Gazprom is #2 in Forbes list of energy firms
Published time: 17 Jul, 2012 13:45
Edited time: 17 Jul, 2012 17:45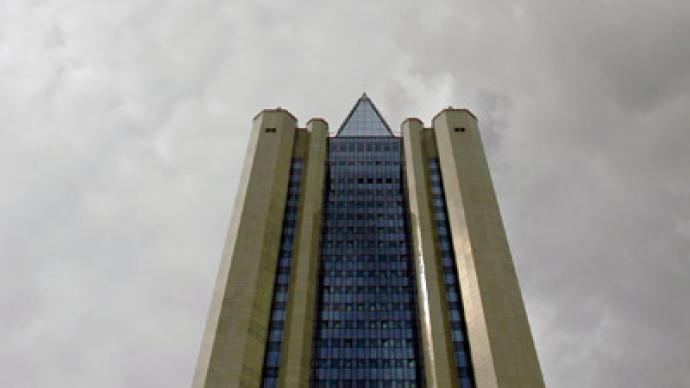 Russian gas export monopoly Gazprom has been ranked as world's second largest energy company in Forbes rating, outpacing such giants as Exxon Mobil, BP and Royal Dutch Shell.
­Gazprom continues to strengthen its position of a world energy leader, after showing record financial results for the second year running in 2011, beating not only other energy companies, but becoming the only company in the world with a net profit topping $40 billion a year.
According to Forbes, Gazprom's daily output is nearly 10 million barrels. The Saudi national oil company Saudi Aramco tops the rating, based on daily oil and gas production volumes.  Saudi Aramco produces 12.5 million barrels of oil daily, generating over $1 billion in revenue.
The Iranian Oil and Gas Company, ExxonMobil, PetroChina, BP, Royal Dutch Shell, Pemex, Chevron, and Kuwait Petroleum are among the top ten.
Gazprom has made obvious progress over the last 12 years. In 2000 it was only 15th in the list.
The nation's top oil firm Rosneft, headed by former Deputy Prime Minister Igor Sechin is ranked as the 15th largest energy company.
Russian oil major Lukoil ranked 18th. Unlike Gazprom and Rosneft, Lukoil does not belong to the state, though it was established by former Soviet Deputy Oil Minister Vagit Alekperov.
"When sorting through the rankings of the World's 25 Biggest Oil Companies and looking at who controls and influences the likes of ExxonMobil, Statoil, Rosneft and Pdvsa—one thing becomes clear: no industry leader has more sway, has twisted more arms or made more deals than Russian President Vladimir Putin", writes Forbes magazine.