Gazprom pays Ukraine $2 billion to store gas for winter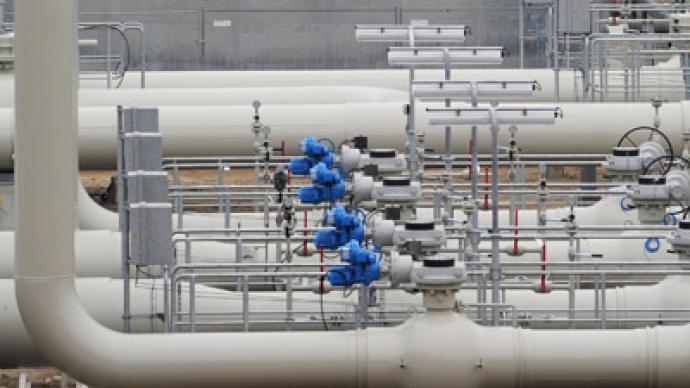 Russia's national gas utility Gazprom has signed an agreement with Ukraine's Naftogaz to issue an advance payment worth $2 billion for Russian gas transit via Ukraine.
"The agreement is principally important to ensure the filling of Ukraine's underground gas storage facilities ahead of the 2012-2013 autumn-winter period," Gazprom CEO Aleksei Miller told journalists on Thursday."It is good news for our European partners, for our clients, since full storage facilities in Ukraine are a safe guarantee of Russian gas transit in the winter. Ukraine has been granted all necessary funds to fill its storage," he stressed.The Gazprom CEO says if not enough gas is pumped into Ukrainian storage facilities it could endanger the stable supply of gas to Europe next winter. Ukraine is the main transit route for Russian gas to Europe and has repeatedly asked Moscow to lower its prices causing disputes between Kiev and Moscow which have led to Russian gas supply disruptions to Europe.In January-March 2012, Ukraine reduced gas imports from Russia by half compared to the same period in 2011.According to Deputy Chairman of the Ukraine's Naftogaz Vadim Chuprun, this year, the company is planning to pump about 22-23 billion cubic meters of gas to underground storages to provide for the heating season 2012/2013. So far about 9 billion cubic meters of gas have been stored with about 56-60 million cubic meters pumped daily.
You can share this story on social media: