Gazprom 3Q 2008 Net Profit up 16%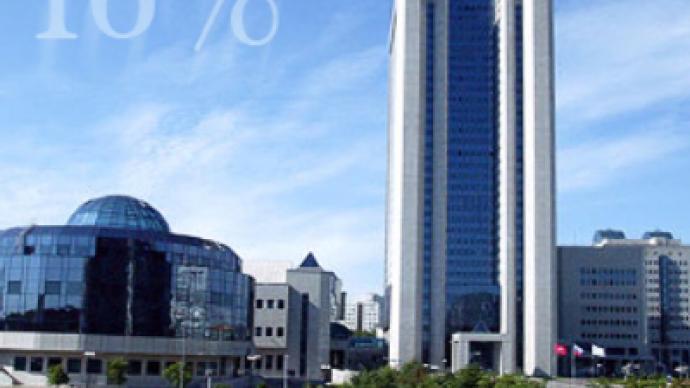 Gazprom has posted a 3Q 2008 Net Profit of 131.6 Billion Roubles – $5.4 Billion – under IFRS.
The 3Q bottom line was up 16% on 2007, with EBITDA coming in at 351.8 Billion Roubles ($14.48 Billion), up 86% year on year, on Revenues of 829.7 Billion Roubles ($34.15 Billion), up 61%.
The 3Q results made for a 9M Net profit of 751.6 Billion Roubles, compared to 454.5 Billion over the same period 2007, on the back of Sales of 2.573 Trillion Roubles, up from 1.660 Trillion Roubles in 2007.
Gazprom attributed the performance to increased sales, with sales to far abroad nations rising by 66%, to former Soviet Union nations by 31%, and domestic sales by 23% over the period.
You can share this story on social media: