GAZ Group posts FY 2010 net profit of 2.1 billion roubles
Published time: 7 Jul, 2011 07:54
Edited time: 7 Jul, 2011 12:03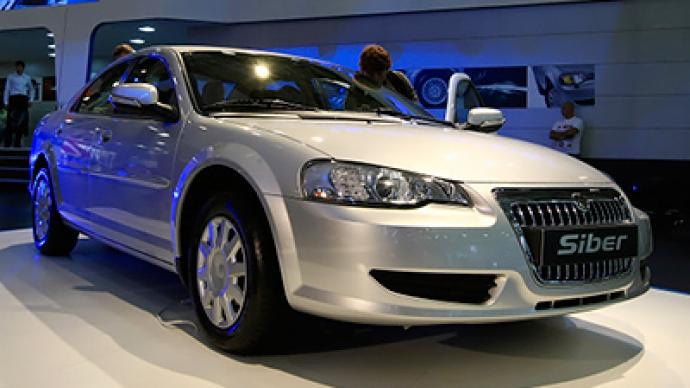 Russian commercial vehicle producer, GAZ Group, has posted a FY 2010 net profit of 2.1 billion roubles under IFRS.
The bottom line turned around from a FY 2009 net loss of 10.7 billion roubles, with EBITDA reaching 9.3 billion roubles and EBITDA margin reaching 9.7%, on the back of a 47% jump in revenues to 96.7 billion roubles.
The Company said the results reflected significant business process improvement, with better labour productivity, rising average wages, and better quality output. Bo Andersson, President of GAZ Group, was very positive about the results, but said a lot still needed to be done.
"I am proud to announce that the team of GAZ Group reached positive results в 2010. We had the following tasks: to improve product quality, to increase sales, to launch new products, to increase labour productivity, to raise EBITDA, to get net profit and to reinforce GAZ Group's strategy. We have fulfilled these tasks. Still, we have a lot of things to do to achieve successful results in the future. Our main task remains to understand the customer needs and to develop our own commercial vehicles model range according to these needs and the specifics of the Russian market."
Troika Dialog analysts, Mikhail Ganelin andIvan Belyaev, noted excellent cost control as underpinning a better result than consensus forecast.
"GAZ did a great job cutting costs, leading to an impressive EBITDA margin of 9.7% compared with a loss in 2009. The reported EBITDA margin was close to the solid level for 2006 and 190 bps higher than that of Sollers. At end 2010, GAZ's net debt was R43.3 bln ($1.4 bln), implying a net debt/EBITDA of 4.1."