Gasoline exports to halt as regional shortages bite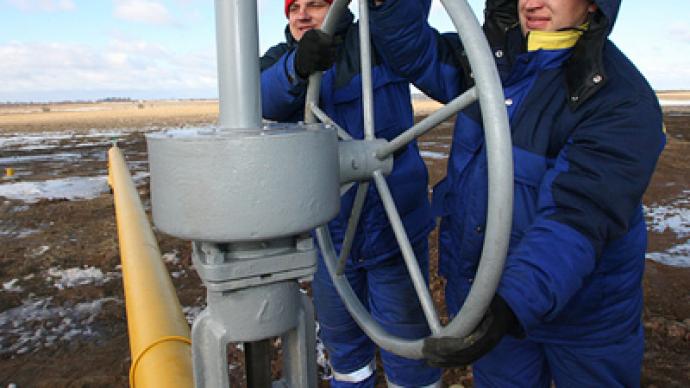 Deputy Energy Minister Sergei Kudryashov has on Thursday told journalists will suspend gasoline exports in May to ensure adequate supplies on the domestic market after some Russian regions have reported shortages.
The comments, which made no reference to a duration of the gasoline export suspension, come in the wake of reports of fuel shortages across much of Russia and independent gasoline stations not tied to major oil producers closing due to a lack of fuel to sell.  In the last week reports from the Altai region in southern Siberia first pointed to a gasoline deficit on the domestic market, with subsequent reports from Siberian cities of Tomsk, Irkutsk and Novosibirsk, of gasoline stations restricting purchases and reports in the last day of a similar situation in Murmansk in the north-west of Russia.The Deputy Energy Minister, speaking with journalists in Moscow on Thursday made clear that May production will be directed to the domestic market."I think we must satisfy the need at the expense of cutting exports," Kudryashov said, adding "We have agreed now that oil companies will supply all their oil products to the domestic market."Market commentators say that the situation stems from the vast discrepancy in prices on the Russian domestic market and in global markets.  Earlier this week gasoline in the United Kingdom was on sale for 1.32 GBP (approximately USD $2.20) when the domestic price in Moscow is about 29 roubles (approximately USD $1.03).   Kudryashov noted Russia had exported 3 million tons of oil products in the first four months of 2011 compared with 3 million tons in the whole of 2010.The Federal Antimonopoly Service has said it suspects a cartel agreement between large oil firms, while the Prosecutor's Office launched several cases against producers, against a backdrop of politicians believed to be keen to limit price growth of gasoline on domestic markets, ahead of end of year, and early 2012 elections.Tomsk region Governor Viktor Kress said Rosneft would send about 1,900 tons of gasoline to the province within 24 hours and promised to fight with the neighboring Kemerovo region for 400 tons from Gazprom Neft"We have been working all night, there were attempts to curb gasoline supplies by Rosneft, but there will be no curbs," Kress told local parliament. "In this situation we can only ask, stand on our knees. I am the chief beggar here."Gasoline said that with prices rising across the country it was possible that domestic prices would go higher, noting "Some price adjustment is possible."
You can share this story on social media: