American gas giant sells asset to mend ailing finances
Published time: 12 Sep, 2012 20:17
Edited time: 13 Sep, 2012 00:17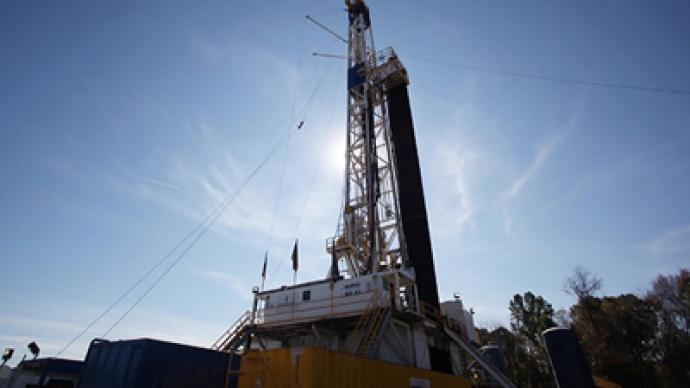 Chesapeake, the second-largest gas producer in the US after Exxon Mobil, is hoping to raise $6.9 billion by selling oil, gas and pipeline holdings in a bid to trim its $14.3 billion debt and pay for a drive to boost production of more lucrative oil.
The energy giant is selling most of its 1.5 million acres in the Permian Basin in three transactions as it copes with a natural gas glut that has led to lower prices and drops in revenue. The company's assets will be sold to Royal Dutch Shell and Chevron. Royal Dutch Shell will buy 618,000 acres for $1.9 billion, while Chevron expanded its Permian presence by purchasing 246,000 acres for an undisclosed sum.
A previously-announced deal with Houston-based Enervest , the terms of which were also not disclosed, bring the proceeds from the Permian deals to $3.3 billion, Chesapeake said.
The sale will enable Chesapeake to raise $7 billion by the end of September and pay off a $4-billion high-interest loan. The company has been selling assets this year to meet an estimated $10-billion funding gap.
Despite the announcement, Chesapeake Energy's shares fell while the broader energy sector was on the rise Wednesday.
And though analysts say that the assets in the lucrative field were estimated at between $4 billion and $6 billion, they were sold for just $3.3 billion. The lower figure for the Permian was offset by the higher-than-expected cash for Chesapeake's vast network of pipelines and related facilities, which brought in $3 billion.
The company expects to close all three transactions within the next 30 days and to get about 87% of the proceeds in cash at closing.