E-shopping for gas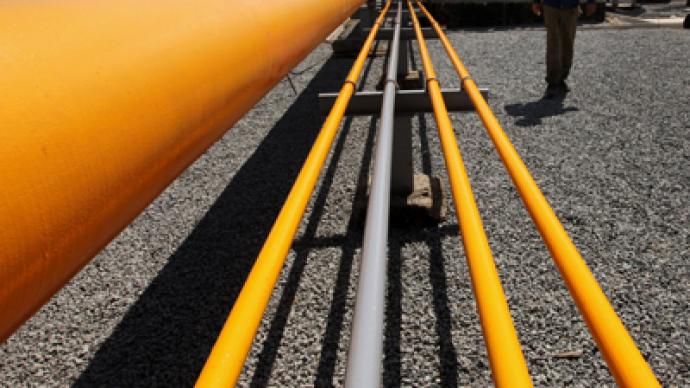 St.Petersburg International Mercantile Exchange (SPIMEX) and Gazprom are planning an electronic market for gas to make it easier to sell.
­Experts say, the existing spot market for gas doesn't provide representative prices due to the low volume of deals. For example, Gazprom sells the majority of its production under long-term contacts and only a small amount is sold on the spot market. 

"Based on this conclusion, if we're talking about gas, I think that all efforts must be focused first and foremost on forming an organized e-market for gas," said SPIMEX president Alexey Rybnikov.
Russia's spot market for gas, launched at the end of 2006, was put on the ice in 2009 after the failure to adopt another resolution on continued trading.

SPIMEX is now negotiating with Gazprom. "We are discussing it", says Mr Rybnikov. "We are ready to reach an agreement with them, but we think that we have something to offer".

The exchange hasn't decided if the project would be carried out in the form of the electronic trading facility. The time-frame of the project is also still unknown. But an e-market for gas could be organized as soon the Russian Government adopts a resolution to use exchange technology for gas selling.