Gas sales to former Soviet Union countries boosts Gazprom 1H 2011 figures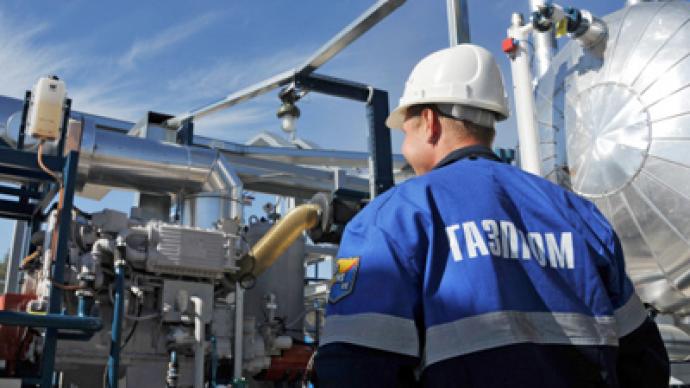 Gazprom has seen a 56% rise in its first half net profit thanks to increased sales of gas and higher prices. It made more than 770 billion roubles in the first six months of the year.
The Russian monopoly exporter says countries of the former Soviet Union contributed most to the boost in profits.
Revenues there jumped 76% year on year to more than three hundred billion roubles.The customers in former Soviet Union countries bought almost 50% more gas than last year, and paid a little over ten per cent more.
GrigoryBirg of Investcafe says Ukraine was the main driver for sales, as it expected a sharp price rise in the second half of 2011, and therefore bought 75% of its annual consumption in the first half. He therefore expects ' sales to the CIS countries will be below average in the second half of 2011.'
Gazprom reported under IFRS.