Putin proposes setting up gambling zone in Crimea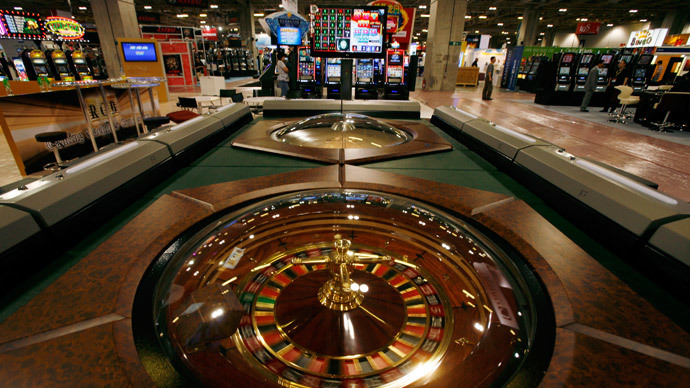 Russian president Vladimir Putin has submitted a draft law to the State Duma to establish a gambling zone in Crimea, the fifth in the Russian Federation.
According to the bill adding Crimea as a gambling zone will not require any additional money from the federal budget and Crimea's new government will be given the say over location and size of the casino zone.
At first it was proposed the development of gambling zones should be limited to areas close to 5-star hotels in Sevastopol. Dmitry Kozak, Russia's Deputy Prime Minister believes the gambling zone should be built in less densely populated areas and segregated from already established resorts, as Vedomosti reports. Kozak stresses while gambling will add to the economy, it will not be a main staple in Crimea's growth. Kozak has been tasked by the Russian government to turn Crimea into a special economic zone.
In 2014, Crimea's budget deficit is predicted to be tens of billions of rubles, but Russia's Finance Ministry has promised to help cover infrastructure development.
Russia has proposed other help for the newly acquired Black Sea territory, and will invest $7 billion in the next year in transport, telecoms, and other industries. Prime Minister Medvedev said Crimea will be transformed into a special economic zone, which will help lure big investors with tax incentives.
Under current Russia law, casinos are only allowed in four regions of Russia – Krasnodar, Kaliningrad, Altay, and Primorsky Krai, and not allowed in larger Russian cities like Moscow, St. Petersburg, and Sochi.
However, finding investors for the projects proved difficult, and only one city has opened casinos, Azov City, a coastal area east of Crimea. The other areas haven't attracted investors yet.
In 2009, Casinos across Russia, mostly in Moscow, were shut down to curb a serious increase in gambling addiction.
Prime Minister Dmitry Medvedev expressed interest in turning Sochi into a gaming zone, but the idea never came to fruition, in order to keep the resort town family-friendly.