Hard money talks for G20 finance ministers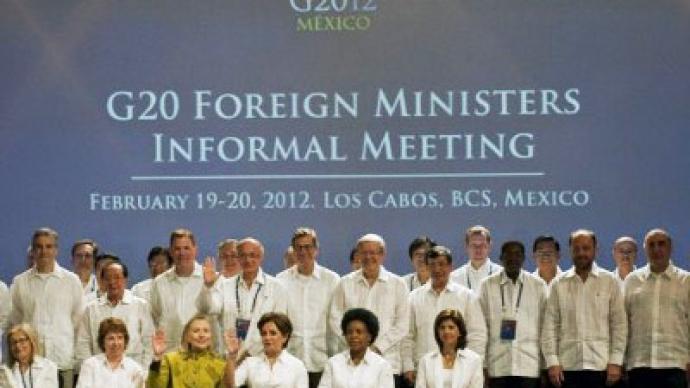 A tough face-off is likely to mark the opening of the G20 meeting of finance ministers and central bank governors in Mexico this week-end.
With the focus of discussions on mechanisms to eliminate the contagious effect of the eurozone debt crisis, the meeting will study the possibility of providing the IMF with $600 billion to support indebted countries. Earlier, Russia said it would be able to contribute $10 billion. The biggest part of the sum is expected to be provided by China, Japan and the European countries. However, the US and Canada oppose a further increase of the IMF rescue fund until Europe sorts out its finances. And while countries are at odds over further steps, the chances of working out practical solutions during the meeting are low.
You can share this story on social media: