Beware of exhausting financial diet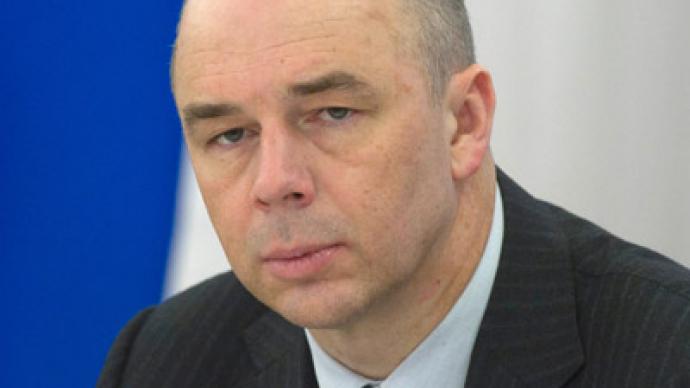 Both Europe and the USA need to be careful with cutting their budget spending, as excessive tightening could hurt not only their domestic demand, but also make a global hit.
"There may be an uncontrolled downward spiral," warns Anton Siluanov, Russia's finance minister, in his interview to RT.Now the world debtors need not just simply agree on general austerity game plan and summon enough political will to implement that, but also find the right balance, where a "financial diet" doesn't completely exhaust the world economy, Siluanov specified."It is vital that structural reforms are carried out in those states, so that such consolidation does not affect the growth rate," he said.Being a part of the global economy and now being due to become even deeper integrated, with the WTO accession being almost a 100% reality and the State authorities seeking to become an OECD member, Russia won't certainly remain immune to a global economic downturn.The country's economy may lose 150 billion roubles, or $5 billion, should it slow down1%, Siluanov said. And it should use the beneficial momentum of growing commodity markets and use its extra revenues to fill a "safety pillow" for its economy."In our view, these funds (commodity revenues) should be channeled into our reserve mechanisms, our reserve fund so that they could be used in case the foreign economic situation gets worse. Today, it's favorable but tomorrow it may get worse," Finance Minister explained.Anyway, at a coming G20 meeting, scheduled to take place in Mexico this weekend, Russia will try and agree on a particular plan to help Europe out of its debt  pit, Siluanov concluded.
You can share this story on social media: