Full steam ahead for Lisin after Freight one auction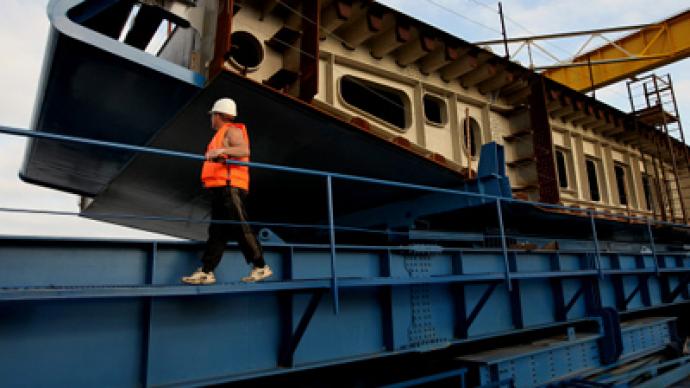 Russia's richest man, Vladimir Lisin, has won an auction to buy the country's biggest freight rail operator - Freight one.
The auction kicked off on Friday with the opening bid fixed at 125 billion roubles for a 75% stake minus two shares. By the end, the stake was reported sold to the Independent Transport Company, part of Vladimir Lisin's Transport Holding UCL, for $4.2 billion, or 125.5 billion roubles.In April, Aleksandr Zhukov, VP of Russian Railways (RZhD), said the stake for privatization had been valued at 115.5 billion roubles, stressing that the company has been underestimated. "We insist on a higher evaluation according to the total company cost of $6.7–8.7 billion."Freight rail operator Globaltrans had earlier offered $3.7 billion for 75% in the company, but held off on the deal, saying that "51% would be enough."Three other bidders – "Transoil", owned by Gennady Timchenko, and two companies linked with "Neftetransservis" also took part in the auction, with Timchenko considered Lisin's main rival.A former subsidiary of Russian Railways, Freight one currently controls around 23% of the country's rolling stock.The government agreed to privatize 75% in Freight one in August through open auction, with several requirements regarding the participants ."The participants of the auction should be legal entities registered in Russia, non-state corporations that have a strong financial position and experience operating railway rolling stock," the government statement reads.
You can share this story on social media: