Forbes 100 list of wealthiest Russians shows carnage from market turmoil of 2008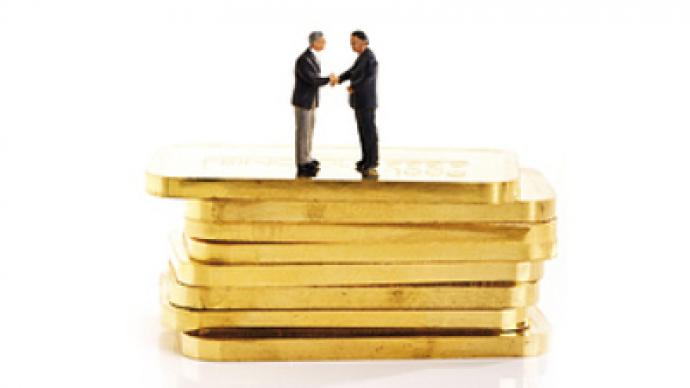 The amount of wealth in the hands of the top 100 richest Russians has slumped by astonishing $378 billion since last year - falling back to the levels of 2004.
That was when the Russian edition of Forbes magazine was first released. The total wealth of Russia's most powerful men and women – those on the Forbes 100 list – fell from $552 billion this time in 2008 to $142 billion which is only $2 billion more that five years ago. The number of Russian billionaires fell from 110 to 32.
The minimum threshold needed to make the top ten has dropped by $400 million, and the number of billionaires among the top one hundred richest is now less than 5 years ago falling from 36 to 32. The average age of the Forbes' list is 47 years and six months.
The biggest fall from the heights of ultra wealth came to Oleg Deripaska who topped the 2008 list with wealth estimated at $28.6 billion, but this year scrapped into 10th position with wealth estimated at a more modest $3.5 billion.
According to Forbes the wealthiest Russian is currently Onexim Group owner Mikhail Prokhorov who is worth an estimated $9.5 billion, followed up by Roman Abramovich with $8.5 billion and Lukoil President, Vagit Alekperov, who is worth an estimated $7.8 billion.
On the fifth anniversary of the Russian edition of Forbes, Chief Editor Maksim Kashulinsky says the changes in the Russian economy are reflected in the changes in the list of Russia's super rich.
"Inflation is high, banking interest rates are high, but on the other hand huge companies have been set up, in retail, in telecom, so there are significant quality differences between the economic situations now and then.
Those on the list have shares that can rise and fall so their wealth will change accordingly. I don't expect drastic changes for the next year in Russia but I expect some 25 people to be replaced. The total wealth will rise as the debts will be restructured, but it will not rise for all."
You can share this story on social media: