Gone with the water: Floods in Russia's east cause over $30 mn in damages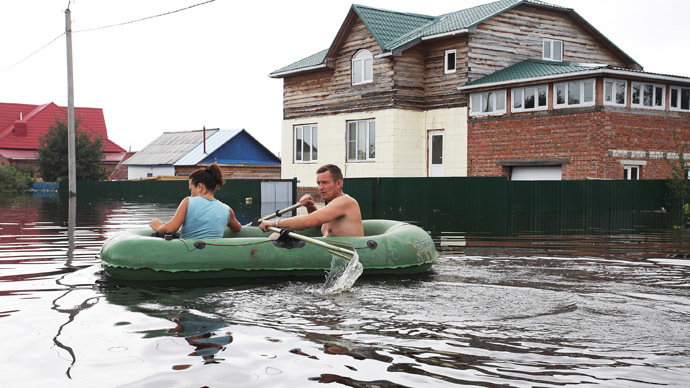 Devastating floods that hit Russia's Far East as a result of heavy rains have caused at least one billion rubles (over US$32 million) in damages. Meanwhile, the water keeps rising in several regions.
For about three weeks now several regions in the Russian vast eastern part have been fighting with reportedly the worst floods in decades; a state of emergency has been declared in five of the regions.
About 3,500 people have evacuated from flooded areas in southern parts of the Amur Region, as the situation deteriorated dramatically, Emergencies Ministry said on Sunday. Over a thousand houses and 1,500 gardens in 28 settlements have been inundated, while 29 bridges and around 300km of roads have been closed for use. 
More than 20,000 people and 1,200 pieces of machinery and equipment are engaged in fighting floods, authorities say.
The damage has already cost the country's economy over one billion rubles, but the final figure is expected to be bigger.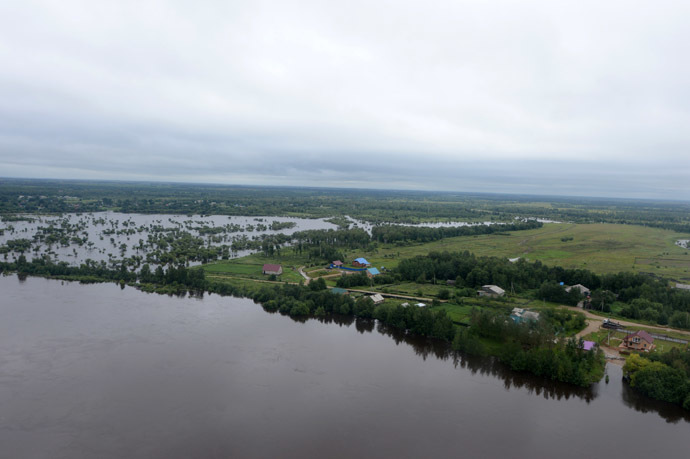 The governor of Primorsky Region – one of the areas affected by the disaster - put the regional losses at 700 million rubles (over US$21 million).
"We compare it with the infamous Typhoon Judy that hit the region in 1989. Now nature has brought even more havoc than that typhoon," Vladimir Miklushevsky said on Saturday, during a conference call with President Vladimir Putin. According to the governor, a consolidated fund of 500 million rubles (US$ 15 million) was set up in the region to finance the post-flood rehabilitation, reported Itar-Tass.
The neighboring the Khabarovsk Region preliminary estimated the damage at 370 million rubles (US$11.2 million). It is feared though that that water in the Amur River will continue to rise from the current critical level of 540 cm and may reach up to 690 cm by August 16.
"This will be a very dangerous phenomenon we have not seen since 1896. According to forecasts, water will rise by more than a meter," said the acting governor of the region, Vyacheslav Shport.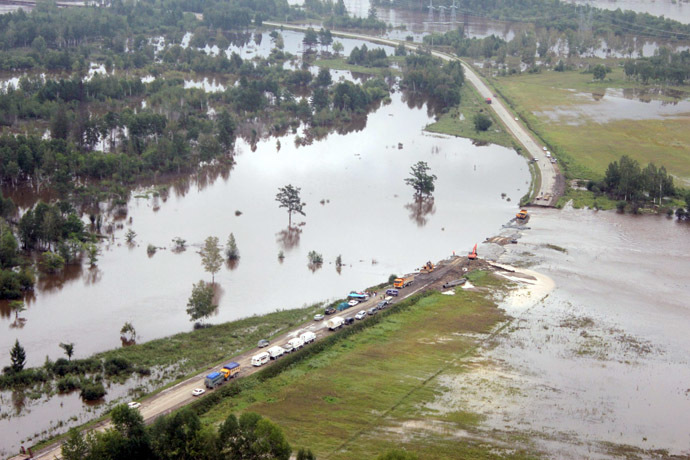 President Putin instructed the Finance, Emergencies and Regional Development Ministries to evaluate the required amount of finance that should be allocated from budget to overcome the aftermath of the floods.
Deputy Minister for Regional Development Valery Gayevsky said over 11,000 people were affected by the disaster and compensation to them would amount to 890 million rubles (US$27 million).
The government might use some of the budget funds reserved for 2014 to deal with the consequences of this year's floods.
"The government's reserve fund of 10 billion rubles for this year has been used up, and we might have to use money from next year," Deputy Finance Minister Sergey Shatalov is cited as saying by Itar-Tass.
You can share this story on social media: