Fitch rates Post of Russia at 'BBB'; Outlook Stable
Published time: 26 Sep, 2012 14:24
Edited time: 26 Sep, 2012 18:24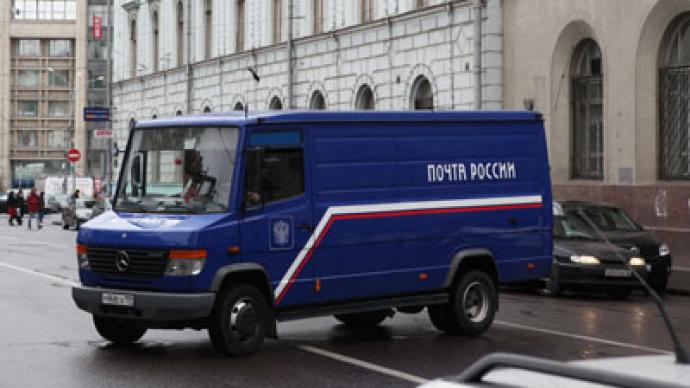 The Fitch Ratings agency has assigned Post of Russia, national postal operator of Russia, a BBB long-term rating with a stable outlook in line with the country's sovereign rating.
With a fresh assigned credit rating the national post operator could broaden its presence in international markets, get loans from foreign creditors or undertake an IPO.

The rating of Post of Russia reflects "its role of national postal operator and the strategic importance of its widespread network of 42,000 postal offices for pension payments and potential distribution of e-government services," Fitch said in a statement.

"Close ties with the state is a key rating factor, implying in Fitch's view a high likelihood of support if needed", the agency added.  Fitch warned that a lack of financial support from the state should there be a significant deterioration of PR's financial structure "would be negative for the ratings as would any negative rating action on the Russian Federation".

Fitch stressed that Post of Russia provides socially significant services and receives state financial support for these transfers, which helps the operator to deliver balanced accounts.  Meanwhile the core business of the post operator will be a challenge "in the context of the medium-term decline of traditional mail volumes and growing competition from electronic and web-based mail," according to Fitch.
Fitch expects an increase in the company's debt up to 24.5bln roubles by 2014 from current 16.3bln roubles. Post of Russia plans to invest about 45bln in 2012-2014 in infrastructure upgrading, pending the availability of government subsidies. However, Post of Russia debt has no material refinancing risk until then.