Market Buzz: Divided on taper, Fed slows trade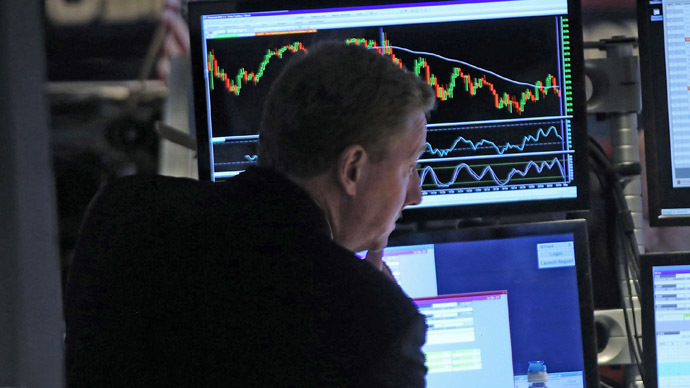 Stocks are expected to fall for a second day after the US Federal Reserve only provided vague clues as to when it intends to start tapering off its stimulus.
Minutes said the board is 'broadly comfortable' with the idea of winding-down the $85 billion-per-month bond-buying program, yet deems the timing 'not yet appropriate', providing no precise timeline.

Trading Thursday will be "choppy," Moscow-based BCS Financial Group noted to Bloomberg.

"Markets are seeking clarity to the timing and magnitude of any tapering."

The MICEX, which is driven by heavyweights such as Lukoil, Gazprom, and Sberbank, rose 0.18 percent to 1379.02, and the dollar-based RTS climbed 0.29 percent to 1316.31.

Russian markets will also be handicapped by falling oil prices. WTI hit a two-week low following the release of Fed minutes, and has neutralized to $103.84 per barrel, and Brent futures slid 0.19 percent to $109.60 per barrel.

Asian equities are faltering, despite a stronger-than-expected PMI reading for August. Hong Kong stocks are heading for their longest losing streak in over a year, down 0.63 percent. Japan's Nikkei 225 fell 0.49 percent, and the Shanghai Composite dropped 0.15 percent.  

All major European indices are negative on the murky scale-back minutes. Amsterdam's EURO Stoxx fell 0.48 percent, London's FTSE 100 dropped 0.97 percent, France's CAC lost 0.34 percent, and Germany's DAX is down 0.18 percent.

At market close, US stocks finished down. The Dow Jones finished down 0.70 percent, the S&P 500 dropped 0.58 percent, and the NASDAQ dipped 0.38 percent.