Facebook: Like it but be cautious to invest
Published time: 1 Aug, 2012 14:06
Edited time: 1 Aug, 2012 18:06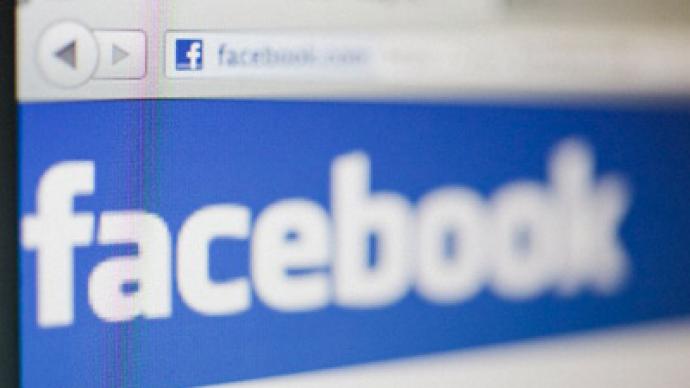 Facebook has again made investors pull long faces as they saw another record low for the company's stock on Tuesday. Shares are losing 1.6% in the early session on Wednesday, after tumbling a whopping 6% to $21.71 a share the day before.
The shares are now 43% below the $38 a share IPO debut on May 18. The company has lost over 40 billion dollars in value since coming public.

While the reported earnings for the company last week roughly matched forecasts, concerns about growth and share valuation are far from over. Investors had hoped to see more progress in terms of user growth and in how the company is capitalizing on the rapid rise in mobile usage.
Analysts predict the major investors are likely to rid themselves of at least some of their holdings. So might executives and other shareholders.
Billions of Facebook shares are poised to be released from lockup which expires in August and will increase Facebook's float by 276% by November. On August 16th insiders, such as employees and directors can sell 268 million shares. "Given the stock's plunge so far, investors are braced for an avalanche of available shares from insider sales, putting more downward pressure on the stock price," USA Today concludes.
Although Facebook's CEO Mark Zuckerberg was swifter than some of his company's investors to sell 30.2 million of his shares for $1.1 billion after the botched IPO, it has still erased billions of dollars from Zuckerberg's personal fortune.

Analysts attributed the current sell-off to the announcement of Facebook-related losses by a large Swiss bank. On Tuesday, UBS blamed a $360 million loss from Facebook's debut on exchange operator Nasdaq, becoming the latest financial institution to report a hit from the first day of trading. The bank claims it lost money due to technical problems handling Facebook stock orders for clients.