Facebook shares slump 5% after 'lock up' ends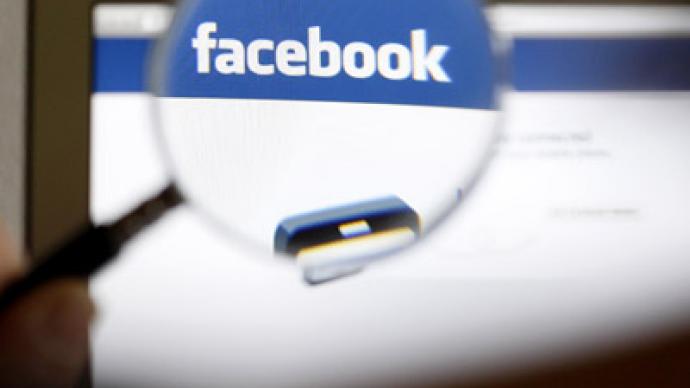 Facebook shares sank over 5% on Thursday after investors were allowed to sell 271 million 'locked up' stock for the first time since the company's IPO in May.
Shares of the world's No.1 Internet social network fell after the end of the so called lock-up period that forced pre-float investors to keep hold of shares after the company's initial public offering (IPO).When Facebook went public three months ago, 421 million shares were issued at $38 each, rising as high as $45 after trading began.On Thursday around 64 million shares were trading at around $20 per share after the markets opened."Pressure will be back on the shares now that liquidity is back in the market," Frank Davis, director of sales and trading at LEK Securities in New York told Reuters "If (the value of) your holdings has been cut in half, are you going to sit around and risk the rest of that?"Analysts now wonder what moves the shareholders like Goldman Sachs and Microsoft will take in testing their long-term investment commitments to the social networking site. Billionaire George Soros has also recently acquired a stake in Facebook.Later in the year, more shares could hit the market, with 243 million available from October and a further 1.2 billion in November.Facebook's chief executive Mark Zuckerberg is obliged to keep hold of his stock until November 14.
You can share this story on social media: