Facebook soars to record high, hits $60 per share for first time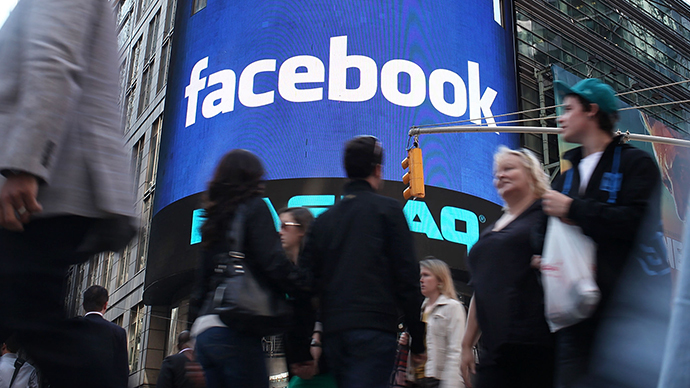 Just a week ahead of its 10th anniversary, shares in the world's biggest social network have climbed to above $60, with the total market capitalization jumping to beyond $150 billion. Mobile ads started in 2012 have spurred the rise.
Facebook shares climbed $7.57, or 14.15 percent, to $61.04 on the NASDAQ topping $62.28 at lunchtime on Thursday. The rise came after Facebook published its Q4 and 2013 full year results, which reflected the success of mobile advertising.
The company's revenue for 2013 was $7.87 billion, an increase of 55 percent from $5.09 billion the year before. Strong fourth quarter profits of $523 million brought the total net income for 2013 up to $1.5 billion.
Revenue from advertising grew a by 76 percent to $2.34 billion, pushed in the fourth quarter by mobile ads, which now constitute the majority of ad sales.
The results reflect the company's recovery after its disastrous IPO, at $43 per share. Underwriters had to buy millions of dollars worth of stock to keep up the price. It took weeks for the share price to claw its way back to the offer price.
Facebook adapted its business strategy to the rapid shift in users habits away from desktops and towards mobiles, which helped to sustain and strengthen its position in social networking.
By the end of 2013 the total number of users who logged into Facebook at least once a month was 1.23 billion, which is a 16 percent increase from the previous year. The number of mobile users has increased by 39 percent to 945 million.
There has been concern recently that Facebook has reached saturation point as the user base started to level off due to loss of "teen" appeal. However the company increased its per user profitability, making 25 percent more from every subscriber, and 71 percent more from every visit in the fourth quarter compared to the same period in 2012.
Few companies managed to reach $150 billion capitalization 10 years after launch. One of the closest to Facebook is Google, which was established in 1997. By October 2007, 10 years after inception the internet giant was estimated at $218.5 billion market capitalization, now the company is worth more than $380 billion.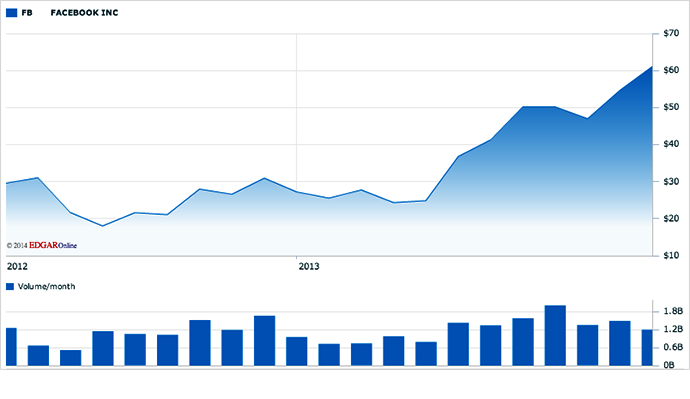 You can share this story on social media: