Evraz posts FY 2009 net loss of $1.26 billion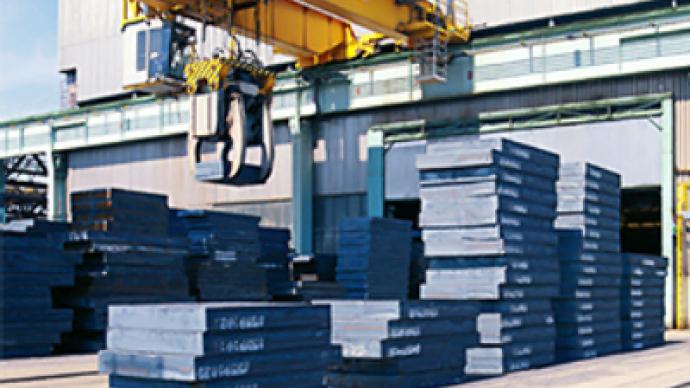 Russian steel giant, Evraz Group, has posted a FY 2009 net loss of $1.26 billion under IFRS.
The bottom line compares with a FY 2008 net profit of $1.859 billion, with FY 2009 EBITDA falling 80.1% year-on-year to $1.237 billion, on a 52.1% drop in revenues to $9.772 billion.
Evraz Group CEO, Alexander Frolov, said the results reflect the fall in construction and infrastructure projects throughout the world.
"The year 2009 proved challenging for Evraz and the global steel industry in general. We were
particularly affected by the contraction of the Russian construction sector and the slow-down in
infrastructure spending in the markets where our production facilities are located."
Evraz noted a drop in total debt to $7.923 billion, and Frolov was more optimistic in his outlook for 2010, on the back of rising Asian demand.
"Since the beginning of 2010 we have seen improvements in demand in all our markets. Steel prices have risen on a global basis, in line with raw material prices, and this will translate into improved results for us due to the scale of our vertical integration. The Russian domestic market is showing an encouraging trend with construction steel sales volumes currently above the highest monthly levels achieved in 2009, having grown steadily since the beginning of the year. Export demand remains strong and this will allow us to continue running our Russian steelmaking operations at full capacity."
"The North American market has also demonstrated marked improvements since the start of the year and this, in turn, will allow us to increase utilization rates in our US and Canadian plants. In the medium-term we expect that global demand for long steel products and structural flat products will continue to strengthen on the back of infrastructure investments. Our focus on raw material supply, which ensures that our steel plants are supplied with low extraction cost iron ore and coking coal, will continue to underwrite the fundamental strength of our business."
You can share this story on social media: