Cherkizovo posts FY 2008 Net Income of $78.1 million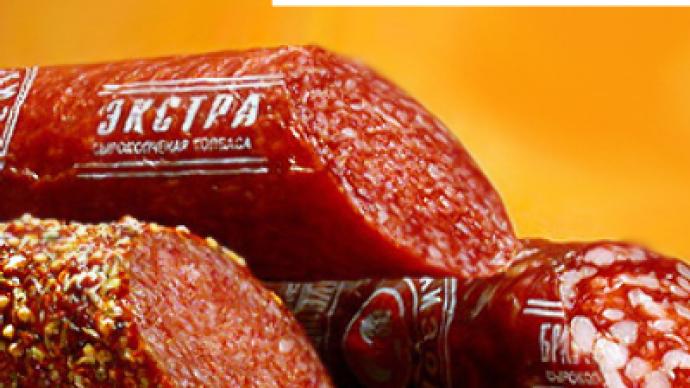 Russian meat producer Cherkizovo Group has posted a Net income of $78.1 million under U.S. GAAP.
The bottom line is up 27% on the FY 2007 Net Income of $61.6 million, with Adjusted EBITDA up 31% year on year to $152.8 million, on Sales of $1.196 Billion, up 42%.
The company says the results reflect a difficult year, with 2009 expected to be equally challenging. CEO, Sergey Mikhailov, noted the 40% jump in pork sales, and a 12% increase in poultry sales despite increased competition from imports, while meat sales were down 3% on the year with increasing pressure from retailers and rising prices impacting on margins and sales volumes.
Mikhailov also noted the difficult financing environment and the role of State support for the company.
"These results have clearly benefited from the support of $52.8 million in direct subsidies and interest reimbursement provided by the Russian government, largely in response to uniquely challenging conditions for our business. The difficult conditions remain in place, and further support is therefore necessary to ensure that the Company continues to deliver against its objectives. Moreover, the Company has current debt commitments in place, and the ability to service those commitments and complete advanced investment projects, to a large extent depends on the overall financial and economic situation, and continued support from Cherkizovo's banking partners."
The company says it is cautiously optimistic about 2009, although noting that it will continue to be a challenging operational environment, with rising demand for its products.

"The underlying operating dynamics remain supportive for the business, as food consumption per capita continues to increase in Russia. Consistent with activity elsewhere in the world, the Russian government has taken measures to support the domestic economy, and this timely involvement is welcomed. Despite the difficult environment, management remains encouraged by the Company's prospects for 2009. Some key commodity price pressures appear to be abating, while the Company's relentless focus on execution leaves it well positioned for growth."
You can share this story on social media: