Evraz posts 1H 2009 Net Loss of $999 million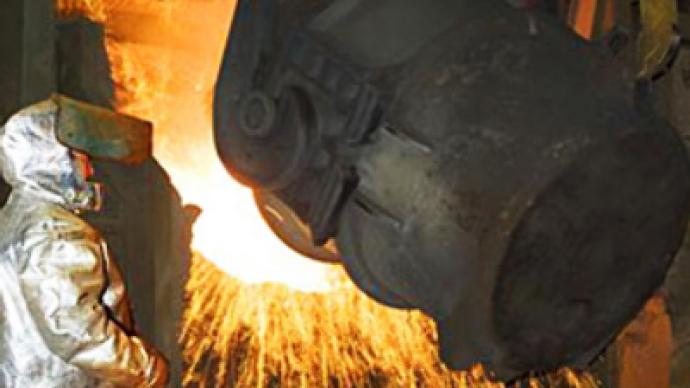 Russian steelmaker, Evraz, has posted a 1H 2009 Net Loss of $999 million under IFRS.
The bottom line compares with a Net Profit of $2.039 billion over the same period 2008, with Adjusted EBITDA slumping 87% year on year to $468 million, and Revenues falling 56% year on year to $4.639 billion.
Evraz attributed the worse than expected net result largely to accounting policy changes which have seen the company write down assets by $833 million. Also contributing to the downturn were the 28% year on year falls in steel production and sales, along with an 80% fall in vanadium revenues, reflecting the global economic downturn since July 2008 according to Evraz CEO, Alexander Frolov.
"The first half of 2009 proved a challenging time for Evraz and for the global steel industry in general. The ongoing economic recession negatively affected global infrastructure investments and steel consumption in our key markets."

According to Frolov the recent upturn in steel prices in key markets adds to the expectation that 2H 2009 will provide better results for Evraz.
"In view of the positive pricing trends in recent months in our key export markets, driven primarily by robust demand from the emerging economies of Asia, the Middle East and North Africa, and the growing volumes of our Russian steel production from July 2009, we expect better results in the second half of the current financial year than in the first half."
You can share this story on social media: