NLMK posts 1H posts 1H 2009 Net Loss of $242.9 million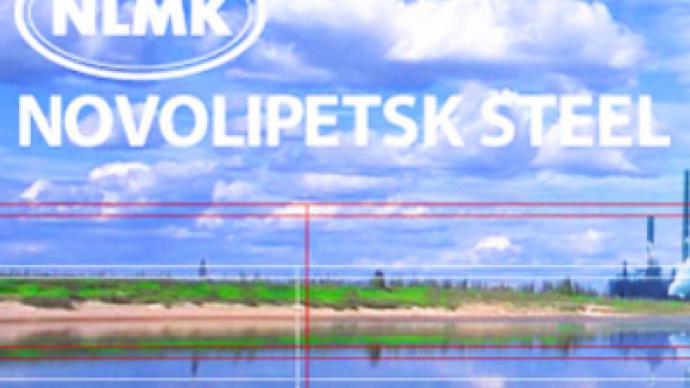 Russian steelmaker Novolipetsk Steel, or NLMK has posted a 1H 2009 net Loss of $242.9 million under U.S. GAAP.
The bottom line compares with a Net profit of more than $1.5 billion for 1H 2008, and accompanies a 1H 2009 EBITDA of $431 million, down 81% year on year, as Revenues slumped 56% to $2.586 billion.
The posting shows some in 2Q 2009 however, with a 2Q Net Loss of $49.1 million a marked improvement on 1Q's Net Loss of $193.8 million, with 2Q EBITDA of $234.3 million up 19% quarter on quarter, with 2Q Revenues virtually unchanged at $1.292 billion.
Despite the Net result the company believes that the worst of the global steel slump may be behind it, noting improved Asian demand during 2Q and forecasting a 'significant improvement' in its financial and operating performance during 3Q with steel production to rise 8% to 2.9 million tones. Chief Financial Officer, Galina Aglyamova, said the 1H results reflected the depths of the global steel slump, but noted NLMK was well placed going forward.
"We should recognize that the production and sales cycle of the company means that our H1 financial performance largely reflects the effects of the depth of the crisis of the steel sector that was reached in Q4 2008 and Q1 2009. However, efforts to increase the production efficiency of our assets, reduce raw materials prices and an active sales strategy helped us increase EBITDA margin by 3pp to 18%. Q2 2009 operating cash flow sequentially grew 43% to USD545 million spurred by an effective working capital management. Debt ratios are in line and are very sustainable."
You can share this story on social media: