Europe beats trade war drums on China solar panel makers
Published time: 26 Jul, 2012 09:30
Edited time: 26 Jul, 2012 13:30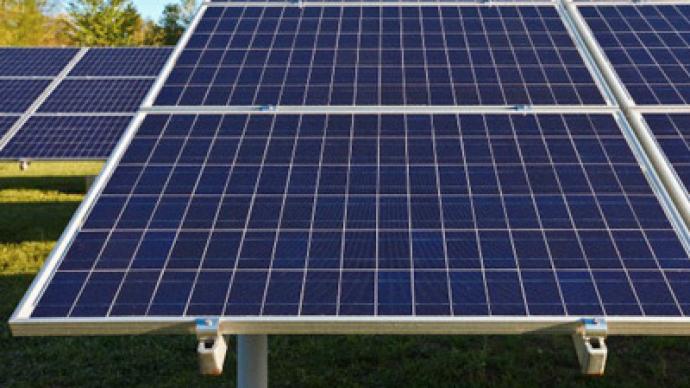 A solar panel war is heating up around the globe as Chinese producers called on their Government to respond to an anti-dumping complaint filed by European competitors.
"We call on the Chinese government to take all necessary and resolute measures to protect the legitimate interests of the Chinese solar industry," Yingli Solar's CEO Wang Yiyu said at a briefing from the four major Chinese solar firms – Yingli, SunTech, Trina and Canadian Solar.
European companies led by Germany's SolarWorld asked the European Union on Wednesday to investigate whether Chinese firms had been selling their products below market price in Europe.

Earlier this year US solar makers along with SolarWorld successfully lobbied for duties of about 31 percent on solar panel imports from China to the US in a bid to restrict the Chinese presence in the market.
Chinese producers pointed out that similar action in Europe could undermine the Chinese solar industry and result in a trade war.

"If the EU were to follow the precedent of the U.S. and launch an anti-dumping investigation into Chinese solar products, the Chinese solar industry would suffer a fatal blow," Yingli Solar's CEO Wang Yiyu said.
Currently Europe is the world's biggest solar market, accounting for 60% of China's solar exports, worth $35.8 billion, according to data, issued by China's major solar makers.
"The investigation would also trigger a trade war between China and the EU, which would cause huge losses to both parties," he added.