European businessmen the least confident in Chinese economy than ever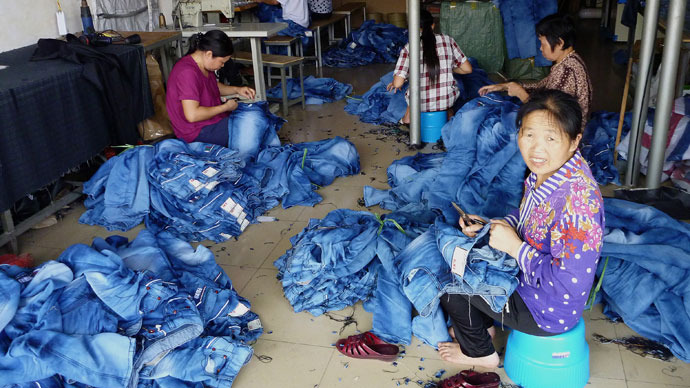 European businesses are missing out on opportunities in China to the tune of €17.5bn, and their optimism for things getting better is at an all-time low according to the EU Chamber of Commerce in China.
Rising labor costs as well as a slowing Chinese economy have eroded the financial results of European companies operating in China, the report said.  As a result optimism nosedived to its lowest level since the first survey in 2004. Most businesses were pessimistic about their profitability in China in the next 2 years, with only 29% being optimistic.

The economic under-performance of China was a key reason for the prevailing pessimism, Adam Dunnett, secretary general of the European Chamber, told a press conference.

"The figures that we've seen coming out of the National Bureau of Statistics... have shown... we are in for a longer haul, so I think that has caught some people by surprise that it hasn't been a sooner recovery," as France 24 quoted Mr. Dunnet.

2012 was the worst year for the Chinese economy this century, having grown by 7.8%, which was followed by another frustrating 7.7% growth in 1Q 2013.

Limitations on market access, coupled with a tricky regulatory environment that sometimes proves to be discriminatory, seem to have become the last straw.

"Despite increasing rhetoric from senior Chinese leaders that efforts will be undertaken to transform and level the regulatory environment through allowing greater play to market forces, European companies have so far perceived few concrete changes," said Davide Cucino, the chamber president.

The results of the survey come out amidst rising trade tension between the world's second largest economy and the EU, the Financial Times says. The tariffs on Chinese solar panels that the European Commission is set to impose comes as the major apple of discord between the two.

 As soon as next week Karel De Gucht, EU Trade Commissioner, is expected to introduce import tariffs on Chinese solar panels averaging 47%. However, more than a half of the EU remains against the tariff.

The other move by the EU that Beijing says is unjustified is an investigation into Chinese telecoms equipment. Should the trade dispute intensify, close commercial ties estimated at about €1bn a day could be put at risk.