EuroChem posts 3Q 2010 net profit of $156 million
Published time: 18 Nov, 2010 11:19
Edited time: 18 Nov, 2010 16:35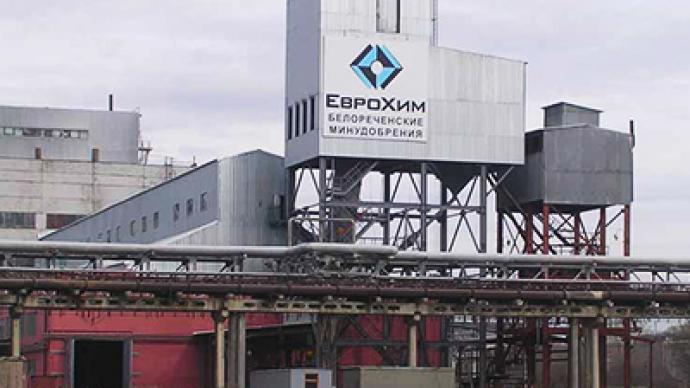 Russian mineral fertilizer and chemical producer, EuroChem, has posted a 3Q 2010 net profit of $156 million under IFRS.
The net result is up 46% year on year, with 3Q EBITDA up 102% year on year to $207 million, on the back of a 29% year on year increase in revenues to $792 million.  The 3Q results made for a 9M net profit of $388 million, up 32% year on year, as 9M EBITDA climbed  44% year on year to $640 million, on the back of a 26% climb in 9M revenues to $2.305 billion.
Eurochem noted it was releasing select data from its 3Q posting ahead of schedule due to marketing research relating to a rouble bond placement later this week.  The company added that the results reflect increased phosphate sales volumes, with flat fertilizer sales, and a slight decline in nitrogen products.  It added that it is expecting a tight demand supply balance for nitrogen and phosphate fertilizers to underpin financial results in the coming two quarters.