Britain calls for a cut in EU budget, warns on veto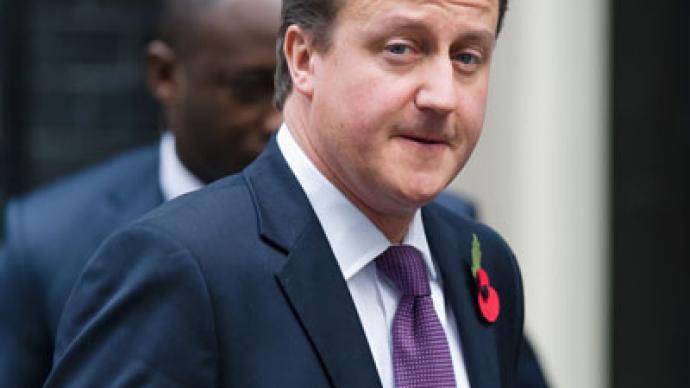 The British government has taken a tough stance on the EU budget, calling for it to be cut. The UK warned it will block any proposals that could hurt British taxpayers.
"We want a cut in the EU budget," Chancellor of the Exchequer George Osborne told BBC Radio 4. "We will not accept a deal unless it is good for the British taxpayer. We will veto any deal that is not good for the British taxpayer." Osborne also stressed that a eurosceptic mood is on the rise in the UK as taxpayers are rebelling against increasing spending in Brussels. "Britain has become more eurosceptic over my lifetime. I think people are outraged when they see money being wasted in Europe," he said.Meanwhile UK Prime Minister David Cameron has insisted he will veto any increase in the European Union's budget as he prepares for budget talks at the EU summit in Brussels on 22-23 November.  "This government is taking the toughest line in these budget negotiations of any government since we joined the European Union," Cameron told the Commons at his weekly question-and-answer session. "At best we would like it cut, at worst frozen and I am quite prepared to use the veto if we don't get a deal that's good for Britain." Wednesday Conservatives teamed up with the opposition Labour Party to pressure the Government about the EU budget. The MPs voted 307 to 294 last night in favor of an amendment, though not binding for the government, which calls for a real cut in the bloc's spending between 2014 and 2020. The European Commission has already proposed savings 1.03 trillion euros for the years 2014 through 2020, an increase of almost 6 % compared to the 2007- 2013 budget. The UK is one of 12 EU members which make a net contribution to the EU budget. It means that it pays in more than it gets back in EU funding. The country's net contribution to the EU budget in 2011 was 10.6 billion euro, according to Treasury. But the European Commission says the UK's net contribution was 7.25 billion euro.It's not the first time Tories have shown their eurosceptic attitude. Last year 81 Tory lawmakers called for a referendum on Britain's membership of the 27-nation EU.
You can share this story on social media: