EU summit: Italy and Spain get their way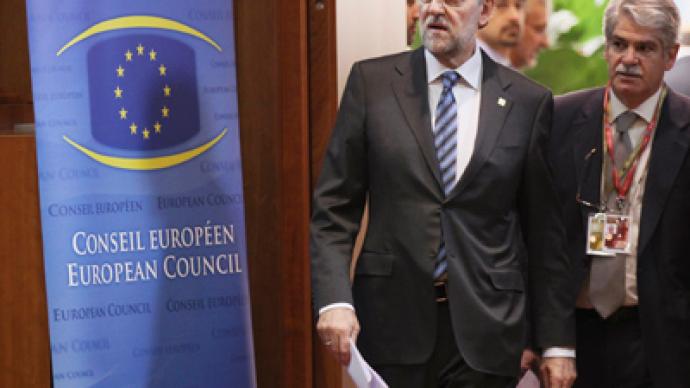 European leaders have agreed measures to bring down high borrowing costs in Spain and Italy and eventually recapitalize the region's banks. The news supported the euro and pushed up the region's markets.
After 14 hours of talks EU authorities agreed the euro-area rescue funds could be used for sovereign debt purchases in order to support countries' finances without forcing them into austerity. Both Italy and Spain have been pressing other European countries to intervene in the bond markets to bring down their borrowing costs before they are expelled from the market, while other nations were reluctant to start purchases.The EU decision cheered financial markets, pushing the European Stoxx 600 up 1.9%. Spanish and Italian government bond yields fell sharply to 6.4% and 5.8% respectively. The euro jumped more than 1% versus the dollar. Meanwhile banking shares advanced as the European leaders decided to establish a single supervisor for eurozone banks by the end of the year. The new supervisory system would allow the rescue funds to invest directly into the biggest lenders, bypassing the government. A €500 billion European Stability Mechanism would be responsible for bailing out troubled banks and they will no longer be the burden of national treasuries. The new supervisory system is likely to come under the authority of the European Central Bank.European authorities have also agreed that any new bailout applications would not be met with the same strict conditions that were imposed on previous bailout requests. This move was seen as one designed to support Italy, though the country's PM Mario Monti pointed out Italy had no intention of requesting aid. Spain was also benefitted from the step as the country asked for 100 billion euro package for its banking.Also a €120 billion package to support economic growth in the region was proposed by EU leaders at the summit in Brussels.