EU companies warn policymakers against Russian sanctions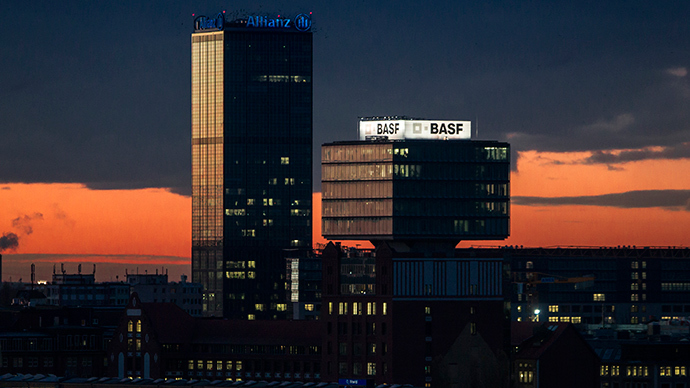 Some of Europe's biggest companies like UK's BP and Germany's BASF have told their governments economic sanctions against Russia would hurt them badly. The warning comes as Russia, the US, Ukraine and the EU are discussing the crisis in Geneva Thursday.
Should diplomatic talks in Geneva fail to produce fruit, the US government could unveil new sanctions against Russia as early as Friday, the Financial Times (FT) reports.
German chemical group BASF has been among those worried the most. Italian energy company Eni says, as 30 percent of imported gas to Europe comes from Russia, it automatically makes energy sanctions imposed on Moscow senseless.
BP is concerned about Russia's reaction, as it owns about 20 percent of Russia's state owned Rosneft.
On April 16 BP CEO Bob Dudley reassured shareholders that the company would keep"business as usual" with Russia.
While the EU Commission says possible sanctions are "almost finished", some of the member countries admit that cutting ties with Russia would be painful.
"Are the member states united on this [imposing sanctions]? No. Are they willing to die for Ukraine? I don't think so," the FT quotes a senior European official who added that no economic limitations should be imposed without the consent of all EU member states.
"We are not the US, we don't have shale gas as they do, so any move to sanction them [Russia] would hurt our companies a lot," said Antonio Tajani, the Industry Commissioner.
Most European countries remain fragile, as they "are getting back on its feet after the worst crisis in decades," which means they should think twice before cutting off important investment and trade sources, he added.