EU imposes control on rating firms to limit downgrades
Published time: 29 Nov, 2012 12:59
Edited time: 29 Nov, 2012 17:02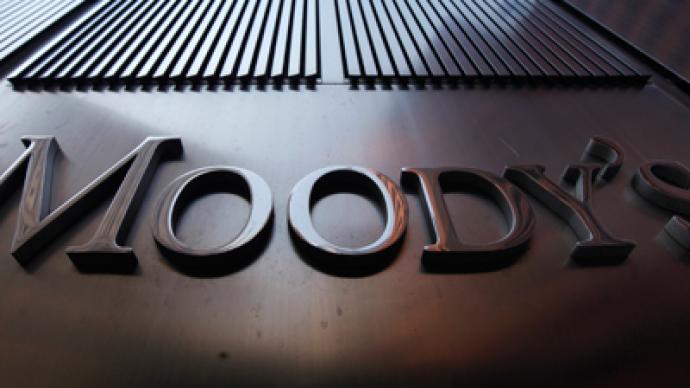 The European Union has introduced new rules for rating agencies aimed at limiting their influence on the market during a crisis and to avert unexpected downgrades.
Under the new rules the agencies must pick three days a year when they will rate countries, publishing ratings only after close of business and at least one hour before the opening of trading pm European floors. Besides that, the agencies may issue ratings that haven't been requested by a client outside those dates, only if they can justify it to regulators. All ratings will be published on a European platform
"Credit rating agencies will have to be more transparent when rating sovereign states, respect timing rules on sovereign ratings and justify the timing of publication of unsolicited ratings of sovereign debt," Michel Barnier, the European commissioner in charge of regulation said in a statement.
"They will have to follow stricter rules which will make them more accountable for mistakes in case of negligence or intent."
He also said the new legislation should make it easier for countries and institutions to bring the agencies to court in cases of negligence or intent that damaged an investor.
Last month an Australian court ruled that S&P misled 12 local councils in Australia by awarding the highest rating to derivatives that collapsed less than two years after they were created by ABN Amro's banking unit. The case is being hailed as it became one of the few cases a rating agency was found accountable for its assessments.
More than 50 cases have been filed round the world, including the US, Italy and Germany against credit rating agencies because of their role in the 2008 crisis. About 40 cases have already been dismissed or withdrawn. Most of them were in the US, where the agencies are protected by the US constitution's guarantee of free speech. In disclaimers enclosed to any survey the agencies stress they offer ratings based on opinions.
Last year Barnier, a former French foreign minister, proposed to introduce control on rating agencies after EU countries were warned on downgrades because of the region's debt crisis.
"The mere fact that the law has been changed is a direct indication that there is a very general feeling of dissatisfaction of the behavior of the big three. The big three are not behaving and haven't behaved in the interest of the economy as a whole. That is incontrovertible," Richard Hainsworth, General Director of RusRating agency told RT.
"They say that they have acted in the benefits of the investors. This is possible, but I've met some investors who said that they are not acting in their benefit either. They are acting in their own commercial interests. To say that they are acting in somebody else's interest is to some extent a marketing exercise," he added.
The three major rating agencies that are responsible for giving risk assessments to investors have come under increasing pressure since 2008. Some critics say the rating firms were partly to blame for the global financial crisis of 2008–2009 as they gave top ratings to risky debts in the US housing market.
European politicians criticized the agencies for aggravating tension in the markets through regular downgrades of countries and institutions. German Foreign Minister Guido Westerwelle called for the creation of an independent European rating agency.
Meanwhile, the three main credit rating agencies – Standard & Poor's, Moody's and Fitch, all based in the US – reacted cautiously on the EU move. They all pointed out that they had yet to wait for the final text of the EU agreement.
Fitch declined to comment, while S& P said it will "work closely with our regulators to implement the rules when they are introduced, as we have done with the existing" regulations.
But Moody's said it "expressed significant concerns about the potential market ramifications of some of the proposed policy measures."