EU squandered 5 billion euro from budget – auditors
Published time: 7 Nov, 2012 14:54
Edited time: 7 Nov, 2012 18:54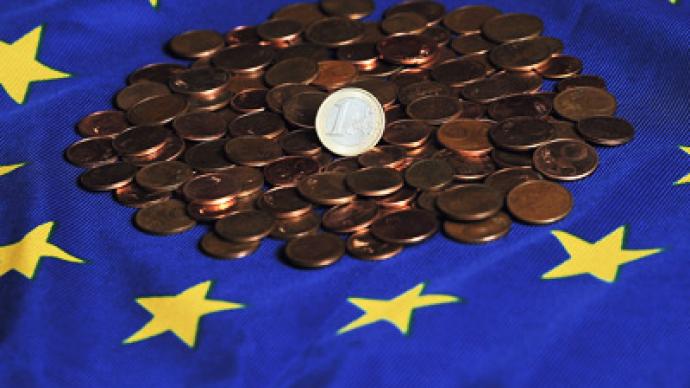 The European authorities misspent as much as 5 billion euro of taxpayers' money last year, auditors discovered during a recent review, and called policy makers for "a greater degree of commitment" on budget spending.
­The European Court of Auditors revealed that 3.9% of 2011 budget payments were provided to projects that didn't comply with EU or national legislation, such as environmentally unfriendly farming or research not linked to a specific project, the Wall Street Journal reported. Misspending in the EU budget of 2011 is 0.2% more than in 2010, also it it's almost twice the auditor's target of 2%.
"Put simply, the Court found too many cases of EU money not hitting the target or being used sub-optimally," said Vítor Caldeira, the head of the court, stressing that disposition of funds doesn't work well enough.
In response the European Commission, assured that it has mechanisms to recover the taxpayers' money which has been misspent. "For example, in regional policy, this money can be taken back and put into a healthy project, which is eligible for the funding," EU spokeswoman Emer Traynor said.

But she stressed that 80% of spending is managed by national governments, so the member states "need to take their role more seriously in the management of EU funds."

The auditors' report came ahead of EU leaders meeting in Brussels November 22-23 for what is expected to be tense talks on the union's budget for 2013-2014. The member countries are divided on whether to promote growth or to cut spending to reduce deficit. Richer states including the UK, Germany and the Netherlands are calling for a reduction or freeze in spending. The UK took the toughest position as the country's PM David Cameron pledged to veto any deal to boost spending.